THE LISTINGS IN THE CALENDAR BELOW ARE BEST ESTIMATES, IF "TBA" PRECEDES THE TITLE, IT IS NOT YET CONFIRMED. WE REALIZE THERE ARE A FEW GLITCHES WITH THE CALENDAR (LINKS TO EVENTS NOT YET WORKING), PLEASE BEAR WITH US AS WE IMPROVE... :)
The 2015-16 El Niño: Wind on the Water and the Weather on Mauna Kea
Thursday May 19, 2016
07:00 pm - 08:00 pm
Honoka'a People's Theatre, FREE
In 2015, the global wind machine fired up record numbers of powerful hurricanes in the central Pacific, with several making close passes to the Island of Hawaii. Is it possible that the Island of Hawaii is protected from a direct hurricane impact by Mauna Loa and Mauna Kea? What does the historical record tell us? In 2016, the wind machine has brought drought conditions to Hawaii, record-breaking surf to the north shores, and even better than the usual excellent star-viewing conditions to Mauna Kea. Meanwhile global surface temperatures have spiked to record highs. Is there a link between these events? In this talk, Dr. Steven Businger, Director of the Mauna Kea Weather Center and Professor at University of Hawaii's Department of Atmospheric Sciences, will explain these varied observations in terms of the global wind machine forcing ocean currents that in turn help cause extreme weather events, and changing conditions for plants and astronomers on the island of Hawaii.
HPT NOTE: If you are interested in the local climate and predicted changes for the different regions of Hawaii Island in the next 10 years don't miss this talk, and plan wisely!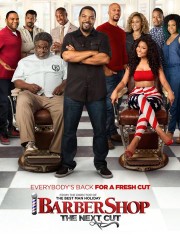 It's been more than 10 years since our last appointment at Calvin's Barbershop. Calvin and his longtime crew, including Eddie, are still there, but the shop has undergone some major changes. Most noticeably, our once male-dominated sanctuary is now co-ed. The ladies bring their own flavor, drama and gossip to the shop challenging the fellas at every turn. Despite the good times and camaraderie within the shop, the surrounding community has taken a turn for the worse, forcing Calvin and our crew to come together to not only save the shop, but their neighborhood.
Richard Roeper Chicago Sun Times: "Just about everything else clicks, thanks in no small part to the wonderful performances from the deep cast."
A. O. Scott New York Times: "The most fascinating - and the most moving - thing about this sprawling, sincere and boisterous movie is its tone."
Lou Lumenick New York Post: "[Lee] handles the huge, excellent ensemble and tonal shifts with skill as the crew argues about sexism and politics, along the way mocking everyone from President Obama and R. Kelly to Bill Cosby and the Kardashians"
Harkening back to rowdier times, Honokaa Western Week rides into town May 17 to 25. Honokaa Western Week lets the usually quiet, former sugar cane plantation town kick up its heels and celebrate a century-old paniolo heritage. The unique cultural blend of rodeo sports, high-energy events, music, food and education offers visitors and kamaaina of all ages a whole herd of ways to have fun.
Event organizers invite the public to "Cowboy up — slap on spurs and mosey on down to Honokaa town," starting May 17 with the Paniolo Parade at 3 p.m. along Mamane Street. Then, a week full of paniolo-style events gives cowboys and cowgirls a chance to show off their chili-cooking skills, make their own stick horses, munch popcorn and watch Westerns at Honokaa Peoples Theater, and talk story at North Hawaii Education and Research Center .
On May 22, Mamane Street closes down for the Block Party, featuring country-style music, a sizzling steak fry fundraiser, and a lineup of contests and events. The Saloon Girl contest and Cowboys Got Talent contests are open to anyone willing to dress up in their best duds and strut their stuff in a talent and personality competition for the audience. Vendors interested in booth space for the Block Party may email Sue Dela Cruz at westernweekhonokaa@gmail.com.
Over the weekend, the 59th annual Hawaii Saddle Club Scholarship Rodeo takes place at the newly renovated Honokaa arena. The rodeo starts with "Saturday Slack," an elimination round, and then cowboys, keiki and wahine are put through their paces Sunday and Monday, competing for buckles, saddles and prize money. Unique-to-Hawaii rodeo events, like poo waiu, are in the lineup, along with bull riding, calf roping, bareback and saddle bronc events, sheep riding for the keiki and more.
In its 59-year history, the rodeo has awarded thousands in scholarship funds to high school seniors islandwide as well as continuing education scholars.
More events, concerts, educational exhibits and activities are in the planning stages. Commemorative buttons will be available to purchase as a show of support, as well as automatic entry in the "lucky number" drawing during the Block Party. Although buttons are not required for admission, attendees receive fair warning that those without buttons at the Block Party risk being thrown into the hoosegow by roving "sheriffs."
Honokaa Western Week is a volunteer-driven project supported by the Honokaa Business Association, Hamakua Farm Bureau, Hamakua Lions Club, Councilwoman Valerie Poindexter, Steinlager and others, celebrating Hamakua's paniolo heritage and unique cultural blend.
Schedule of events
— May 15: Deadline to enter Saloon Girl and Cowboys Got Talent Contests. For information and applications, call Michelle Hartman, 775-9777.
— May 17 to 25: Celebrate Honokaa Western Week with Honokaa Business Association. Everyone is invited to dress up western-style and visit Honokaa town merchants, visit the "Na Paniolo O Hamakua" exhibit at the North Hawaii Education and Research Center, plus join in different paniolo-themed activities every night.
— May 17: The Paniolo Parade steps off at 3 p.m., with vendors at the Ohia Lanai (Andrade Building) to share their wares from noon to 6 p.m.
— May 18, 6 to 8 p.m.: Chili Cook Off hosted by The Landing. For information, call Evelyn Offenbaker, 430-3593.
— May 19, 3:30 p.m.: Art event: Make-your-own Stick Horse for the Races, at Hamakua Youth Center. Limited to the first 30 applicants to turn in registration forms at the center.
— May 20: Western movies at the Peoples Theater. Call the theater for showtimes.
— May 21, 5 to 7 p.m.: Talk story and enjoy the "Na Paniolo O Hamakua" exhibit at North Hawaii Education and Research Center.
— May 22, 5-10 p.m.: Block Party, steak fry, Saloon Girl and Cowboys Got Talent contests.
— May 23, 8 a.m. to 6 p.m.: Hawaii Saddle Club Scholarship Rodeo "Saturday Slack." Tickets are $7 in advance, $8 at the gate.
— May 24 and 25, noon to pau: Hawaii Saddle Club Scholarship Rodeo. Tickets are $7 in advance, $8 at the gate.
Events are subject to change.
MOVIES AT THE PEOPLE'S THEATRE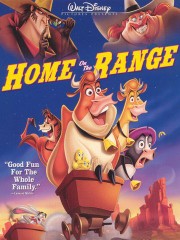 HOME ON THE RANGE: Animation/Family - Set in a fanciful version of the untamed West, a musical comedy about what takes place when a group of underdog animal charters face dangerous odds and band together to achieve a common goal. A greedy yodeling outlaw named Alameda Slim schemes to take possession of the "Patch of Heaven" dairy farm from its kindly owner Pearl. Unwilling to stand by and see their idyllic way of life
threatened, three determined cows, a karate-kicking stallion named Buck, and a colorful corral of critters join forces to save the farm in a wild quest, full of high-spirited adventure. Braving bad men and the rugged western landscape, this unlikely assortment of animals risk their hides and match wits with a mysterious bounty hunter named Rico in a high stakes race to capture Slim and collect the reward money.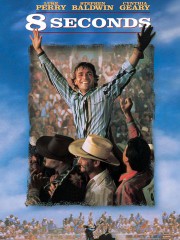 8 SECONDS: Action/Drama/Family - Luke Perry stars in this biography of the late Lane Frost, a champion bull rider who in 1987 won a rodeo world championship at the tender age of 21. In Eight Seconds (the title refers to the minimum amount of time a rider must stay on a bull in competition), Lane Frost is a young man from Oklahoma who learns to ride, hoping to win the approval of his emotionally distant father. As Lane works his way up the rodeo circuit with his best friend Tuff Hedeman (Stephen Baldwin), he meets Kelly Kyle (Cynthia Geary), a pretty barrel-race rider with whom he falls in love. Lane and Kelly marry, but Lane stubbornly refuses any help from Kelly's wealthy parents, forcing the young couple to live a hand-to-mouth existence, and while Lane's dedication to rodeo and its fans earns him a devoted following, it also keeps him away from Kelly and threatens to sink their relationship. Lane's hard work pays off when he wins the 1987 world championship, but the danger of the sport catches up with him two years later, when he dies as a result of an accident during competition. Country star Vince Gill appears onscreen with his band; keep an eye peeled for a brief appearance by Renee Zellweger, two years before her breakthrough role in Jerry Maguire
Dennis McKenna, PhD, a psychedelic plant researcher, will be divulging stories, lessons, and reflections from the epic psychonautic adventures he had with his brother, Terence McKenna, in this historic lecture, "Brotherhood of the Screaming Abyss: Reflections from the Edge." Dennis and Terence are largely responsible for bringing psilocybin mushrooms to the western world, and introducing millions to the mind-expanding and healing potentials of plant medicines from around the world.
Dennis McKenna is an ethnopharmacologist who has studied Amazonian psychedelics for nearly 45 years. He is the younger brother of legendary psychedelic philosopher Terence McKenna, one of the most articulate spokesmen for the post-psychedelic Zeitgeist. The brothers traveled to the Amazon together in 1971 to explore the outer limits of psychedelic consciousness in a quest for insight into the astonishing secrets of time, life, mind, and the improbably reality of existence on earth. As Dennis writes in the introduction to his memoir, The Brotherhood of the Screaming Abyss: My Life with Terence McKenna; "We went in search of we knew not what; only that it was a profound insight, unspeakable, beyond comprehension, and that it would change us, and everything, forever. We were right on both counts, though not in the ways we imagined."

In this evening's salon, Dennis will reflect on the adventures and ideas the brothers shared and will provide his unique perspective on 'what it all means' from the far side of the Abyss.

Buy Tickets:

https://

www.eventbrite.com/e/

brotherhood-of-the-screamin

g-abyss-my-life-with-teren

ce-mckenna-tickets-2504351

4827
.
GRAMMY AWARD WINNER AND BLUES HALL OF FAME MEMBER
John Hammond has had an incredible career as a touring blues musician, and has released 34 solo albums since his 1964 debut. His latest, Timeless, was named Best Acoustic Blues Album at the Annual Blues Music Awards on May 7, 2015. Timeless, following on the heels of 2010's Grammy nominated CD Rough and Tough, honors a host of legendary and hugely influential blues artists including Chuck Berry, Elmore James, Howlin' Wolf and Bobby "Blue" Bland, as well as the living legend and longtime collaborator and friend of Hammond's, Tom Waits.
A Grammy winner and multiple nominee, throughout his career Hammond has been awarded many of the top Blues awards as well, and has shared stage and studio with the likes of Duane Allman, the Band, Charles Brown, Mike Bloomfield, JJ Cale, John Lee Hooker, Dr. John, G. Love, Charlie Musselwhite, Duke Robillard and Tom Waits, just to mention a few.
Following last August's Roger McGuinn tour, Hammond will be the second in Buffalo Music's "Storytellers" series, featuring veteran artists whose stories are almost as good as the songs they're about. (Look forward to more in this series soon!) For
Tickets
and Information see
www.buffalo-music.com
808-386-1783 June 10 (Fri)
Big Island: Honoka'a People's Theatre
open 6pm start 7pm
Advance: $55 (seats at tables in front of stage; limit 20)
$50 (fixed rows 1~5) $40 (rows 6 and back)
Since the very beginning, Xavier Rudd's ability to connect with people has been his most powerful gift. The more he has toured the world, the more hearts he has touched and the more of the world he has put back into his music. Several of Rudd's songs incorporate socially conscious themes, such as spirituality, humanity, environmentalism and the rights of Aboriginal peoples. Like Jack Johnson, independent Australian musician Xavier Rudd combines a love of surfing with a love of roots music. Like Ben Harper, he plays Weissenborn lap steel guitars. Utterly unlike both of those musicians, however, he has a unique setup. Rudd is a one-man band who plays surrounded by instruments in a complicated array: typically, he has three didgeridoos placed in front of him on a stand, a guitar on his lap, a stomp box by his habitually bare feet, and an assortment of drums, banjos, harmonicas, bells, and bass guitar near at hand, or near at foot, as the case may be. He takes this setup with him on frequent tours (as well as his surfboards), relying on word of mouth rather than record labels to speak for him. His albums, several of them live recordings, are most often for sale at these sold-out gigs.
MOST RECENTLY ON HIS EUROPEAN TOUR ALL VENUES WERE SOLD OUT. HIS FOUR SHOW HAWAII TOUR IS FIRST HONOKAA PEOPLE'S THEATRE, THEN THE MAUI ARTS AND CULTURAL CENTER, AND THEN THE HAWAII THEATRE IN HONOLULU, AND THEN AN OUTDOOR AMPHITHEATRE ON KAUAI. TICKET PRICES NOW ARE $35 BUT THE PROMOTER TOLD ME 2 DAYS AGO THAT WITHIN 2 WEEKS THE PRICE WOULD BE INCREASED. YOU SHOULD GET TICKETS NOW.
F
or Tickets and information:
www.dovepresents.com
June 22nd - Big Island Honokaa Peoples Theater - Pre sales $35 plus 1.55 service fee
AWAITING FURTHER INFORMATION
For the last thirty years or so Aunty Aloha Delarosa and family have been guiding keiki thru teen hula Auana and Tahitian at the People's Theatre. Drop in during class time on regular days (see People's Theatre schedule on web for holidays) to join the family or for more info contact Aloha Delarosa via facebook!
.