THE LISTINGS IN THE CALENDAR BELOW ARE BEST ESTIMATES, IF "TBA" PRECEDES THE TITLE, IT IS NOT YET CONFIRMED. WE REALIZE THERE ARE A FEW GLITCHES WITH THE CALENDAR (LINKS TO EVENTS NOT YET WORKING), PLEASE BEAR WITH US AS WE IMPROVE... :)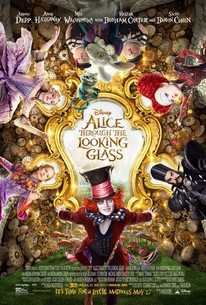 In Disney's "Alice Through the Looking Glass," an all-new spectacular adventure featuring the unforgettable characters from Lewis Carroll's beloved stories, Alice returns to the whimsical world of Underland and travels back in time to save the Mad Hatter. Directed by James Bobin, who brings his own unique vision to the spectacular world Tim Burton created on screen in 2010 with "Alice in Wonderland," the film is written by Linda Woolverton based on characters created by Lewis Carroll and produced by Joe Roth, Suzanne Todd and Jennifer Todd and Tim Burton with John G. Scotti serving as executive producer. "Alice Through the Looking Glass" reunites the all-star cast from the worldwide blockbuster phenomenon, including: Johnny Depp, Anne Hathaway, Mia Wasikowska and Helena Bonham Carter along with the voices of Alan Rickman, Stephen Fry, Michael Sheen and Timothy Spall. We are also introduced to several new characters: Zanik Hightopp (Rhys Ifans), the Mad Hatter's father and Time himself (Sacha Baron Cohen), a peculiar creature who is part human, part clock. Alice Kingsleigh (Wasikowska) has spent the past few years following in her father's footsteps and sailing the high seas. Upon her return to London, she comes across a magical looking glass and returns to the fantastical realm of Underland and her friends the White Rabbit (Sheen), Absolem (Rickman), the Cheshire Cat (Fry) and the Mad Hatter (Depp), who is not himself. The Hatter has lost his Muchness, so Mirana (Hathaway) sends Alice on a quest to borrow the Chronosphere, a metallic globe inside the chamber of the Grand Clock which powers all time. Returning to the past, she comes across friends - and enemies - at different points in their lives, and embarks on a perilous race to save the Hatter before time runs out.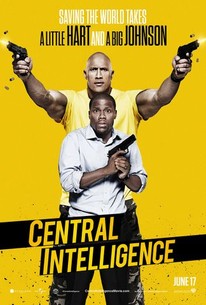 The story follows a one-time bullied geek, Bob, who grew up to be a lethal CIA agent, coming home for his high school reunion. Claiming to be on a top-secret case, he enlists the help of former "big man on campus," Calvin, now an accountant who misses his glory days. But before the staid numbers-cruncher realizes what he's getting into, it's too late to get out, as his increasingly unpredictable new friend drags him through a world of shoot-outs, double-crosses and espionage that could get them both killed in more ways than Calvin can count. PG-13
Grammy winner

Gary Washburn. Photo by Sarah Anderson Photography.
GARY WASHBURN, Honokaa's own grammy award winner, and the HPAF STRINGS under the direction of Iggy Jang, concertmaster of the Honolulu Symphony and renown violinist, team up to present an evening of classical music and jazz compositions. This will surely, as was last year's presentation, be a delightful treat for an audience whose tastes may include both musical genres.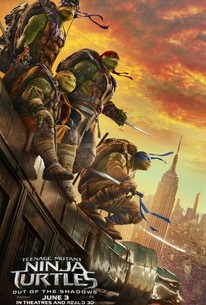 Michelangelo, Donatello, Leonardo, and Raphael return to theaters this summer to battle bigger, badder villains, alongside April O'Neil (Megan Fox), Vern Fenwick (Will Arnett), and a newcomer: the hockey-masked vigilante Casey Jones (Stephen Amell). After supervillain Shredder (Brian Tee) escapes custody, he joins forces with mad scientist Baxter Stockman (Tyler Perry) and two dimwitted henchmen, Bebop (Gary Anthony Williams) and Rocksteady (WWE Superstar Stephen "Sheamus" Farrelly), to unleash a diabolical plan to take over the world. As the Turtles prepare to take on Shredder and his new crew, they find themselves facing an even greater evil with similar intentions: the notorious Krang.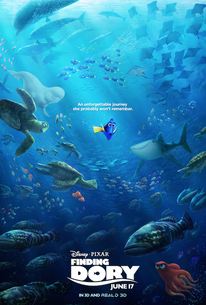 "Finding Dory" reunites the friendly-but-forgetful blue tang fish with her loved ones, and everyone learns a few things about the true meaning of family along the way. The all-new big-screen adventure dives into theaters in 2016, taking moviegoers back to the extraordinary underwater world from the original film.
The three leading candidates for Mayor will be presenting their views on the various problems and opportunities facing the Big Island with an emphasis on the Hamakua district. There will be a meet the candidates opportunity in the lobby at 6 PM and then a forum style question and answer period will follow in the auditorium at 6:30 PM.
http://www.keckobservatory.org/images/made/images/press_images/Gravitational_lens-full_400_400_c1.jpg
Astronomy Talk: The Remaining 95 Percent: Insights From Gravitational Lensing
Thursday July 28, 2016
07:00 pm - 08:00 pm
Honoka'a People's Theatre
In our standard model of cosmology, only five percent of the mass-energy budget of the Universe is accounted for by particles that have been detected in Earth-based laboratories. The remaining 95 percent, called dark matter and dark energy, has only been detected gravitationally via astronomical observations. Although the abundance of dark matter and dark energy has been measured with great precision, their fundamental nature remains mysterious. In this talk, UCLA astronomer Tommaso Treu will briefly review the history of the discovery of dark matter and dark energy and describe how we can gain new insights by studying the trajectories of photons as they travel across the universe, a phenomenon known as strong gravitational lensing.
THE BELOVED SINGER-SONGWRITER MULTI-PLATINUM SELLING RECORDING ARTIST, SEVEN TIME GRAMMY AWARD NOMINEE AND SOULFUL VOCLIST JOANE OSBORNE IS WIDELY KNOWN FOR HER BELOVED HIT SONG "(WHAT IF GOD WAS) ONE OF US" AS WELL AS HER LIVE PERFORMANCES OF "WHAT BECOMES OF THE BROKENHEARTED" AND "HEAT WAVE" IN THE GRAMMY AWARD WINNING DOCUMENTARY STANDING IN THE SHADOWS OF MOTOWN. SHE HAS COLLABORATED AND PERFORMED WITH THE GRATEFUL DEAD, FUNK BROTHERS, HOLMES BROTHERS, BOB DYLAN, STEVIE WONDER EMMYLOU HARRIS, PATTI SMITH, MELISSA ETHRIDGE, TAJ MAHAL, LUCIANO PAVAROTTI AND THE CHIEFTAINS. FOR TICKETS AND INFORMATION: www.lazarbear.com or call 808-896-4845
For the last thirty years or so Aunty Aloha Delarosa and family have been guiding keiki thru teen hula Auana and Tahitian at the People's Theatre. Drop in during class time on regular days (see People's Theatre schedule on web for holidays) to join the family or for more info contact Aloha Delarosa via facebook!