---
HONOKAA PEOPLE'S THEATRE
775-0000
(WE HIGHLY RECCOMEND CALLING ON THE DAY OF SHOWING :)

Regular Movie Tickets: $6 Adults, $4 Senior Citizens 65 and older, $3 Children ages 12 and under
HOLIDAY HOURS : We are open on Mondays for the cafe and films from Dec. 15 to Jan 6th!
Most fundraiser rewards are ready for those who wanted to pick up in house, for others, they should be coming in the mail to you in the next week if you haven't received them already, check your mailbox! Much aloha and many many mahalos!
UPCOMING CALENDAR

The dates in this calendar are best estimates and subject to change, the events listed below the calendar with descriptions are confirmed, but please check by calling on the day of showing to be sure, mahalo!

Monday


Tuesday

Wednesday

Thursday


Friday

Saturday

Sunday


Dec 8

Cafe closed


7pm- TANGO SHOW AND MILONGA


Dec 9

CAFE OPEN

3 PM Hula

4pm- Interstellar

7pm-Awake: The Life of Yogananda film and talk story

Dec 10

CAFE OPEN

2:30 PM Hula

5pm- Nightcrawler R 1h57

7:15pm- Interstellar PG-13 2hr49

Dec 11

CAFE OPEN

5pm- Nightcrawler

7:15pm- Interstellar

Dec 12

CAFE OPEN

7pm- HHS TALENT SHOW

Dec13

CAFE OPEN

5pm-Nightcrawler

7:15pm-Interstellar

Dec 14

CAFE OPEN

5pm-Nightcrawler

7:15pm-Interstellar

Dec. 15

CAFE OPEN

5pm-Citizenfour R 1h54 (CANCELLED)

7:15pm- Rosewater R 1h43

Dec. 16


CAFE OPEN


3 PM Hula

5pm-Citizenfour

7:15pm-Rosewater

Dec. 17

CAFE OPEN

2:30 PM Hula

5pm-Citizenfour

7:15pm-Rosewater

Dec. 18

CAFE OPEN

5pm-Citizenfour

7:15pm-Rosewater

Dec. 19

CAFE OPEN

5pm-

7:15pm-Hunger Games: Mockingjay PG-13 2h5

Dec. 20

CAFE OPEN

5pm-

7:15pm-Mockingjay

Dec. 21

CAFE OPEN

5pm-

7:15pm-Mockingjay

Dec 23

CAFE OPEN


5pm- Penguins of Madagascar

7pm-Mockingjay

Dec 23

CAFE OPEN

3 PM Hula

7pm- Penguins of Madagascar

Dec 24

CAFE OPEN

Calvary Christmas Service

Dec 25


CAFE OPEN

5pm- Penguins of Madagascar

7pm-Mockingjay

Dec 26

CAFE OPEN

5pm- Penguins of Madagascar

7pm-Mockingjay

Dec 27

CLOSED - Theatre repairs

Dec 28

CLOSED - Theatre repairs

Dec 29

CAFE OPEN

5pm- Penguins of Madagascar

7pm-Mockingjay

Dec 30

CAFE OPEN

5pm- Penguins of Madagascar

7pm-Mockingjay

Dec 31

CAFE OPEN

Closed New Years Eve

Jan 1

CAFE OPEN

5pm-

7pm-Theory of Everything

Jan 2

CAFE OPEN

5pm- FIRST FRIDAY

7pm-

FASHION SHOW

Jan 3

CAFE OPEN

5pm-

7pm-Theory of Everything

Jan 4

CAFE OPEN

5pm-

7pm-Theory of Everything
Other Upcoming Movies: The Hobbit, Unbroken, Into the Woods, The Interview, Birdman, Imitation Game, Exodus, Plastic Paradise, Racing to Zero, Dear White People,Princess Kaguya, Inherent Vice, What We Do In The Shadows, The Dance of Reality.
UPCOMING EVENTS:

Friday Dec. 12: Honokaa High School Talent Show

Wednesday Dec 24: Calvary Chapel Christmas Eve Service
Friday Jan. 2: First Friday Fashion Show & Dance Mixer

Saturday Jan. 17: Harry Manx
Jan. 24: Judy Collins
Jan. 30: David Nelson Band
Feb. 14th: North Hawaii Jazz Extravaganza
Feb. 18th: Dirty Cello Swing Band
Mar. 7th: Hamakua Youth Foundation Hula Festival
NIGHTCRAWLER (R) - 95% on rottentomatoes.com!

Wednesday, Thursday, Saturday, Sunday Dec. 10, 11, 13 & 14 (5pm)
Action & Suspense, Mystery & Drama. 1hr 57min . NIGHTCRAWLER is a pulse-pounding thriller set in the nocturnal underbelly of contemporary Los Angeles. Jake Gyllenhaal stars as Lou Bloom, a driven young man desperate for work who discovers the high-speed world of L.A. crime journalism. Finding a group of freelance camera crews who film crashes, fires, murder and other mayhem, Lou muscles into the cut-throat, dangerous realm of nightcrawling -- where each police siren wail equals a possible windfall and victims are converted into dollars and cents. Aided by Rene Russo as Nina, a veteran of the blood-sport that is local TV news, Lou thrives. I! n the breakneck, ceaseless search for footage, he becomes the star of his own story.
Wall Street Journal
Joe Morgenstern

Dan Gilroy's "Nightcrawler" is a dark dream of a thriller, full of evil that floats like a toxic cloud across an already tainted city.

A-


TIME Magazine
Richard Corliss


A mesmerizing cipher, Lou is a spiritual descendant of Robert De Niro's Travis Bickle in Taxi Driver, and of the withholding protagonists in the existential French crime films of Robert Bresson and Jean-Pierre Melville

A


Rolling Stone
Peter Travers


Nightcrawler curves and hisses its way into your head with demonic skill. This is a deliciously twisted piece of work. And Gyllenhaal, coiled and ready to spring, is scarily brilliant.

A


Los Angeles Times
Kenneth Turan


A smart, engaged film powered by an altogether remarkable performance by Jake Gyllenhaal, it is melodrama grounded in a disturbing reality, an extreme scenario that is troubling because it cuts close to the bone.

A


New York Daily News
Elizabeth Wietzman

No matter how extreme or unlikely the scenario, we want to know how Lou will handle it. Gyllenhaal makes this antihero funny, scary and fearlessly strange.

A-

INTERSTELLAR (PG-13)

Tuesday, Wednesday, Thursday, Saturday, Sunday Dec. 9, 10, 11, 13 & 14 (7:15pm)
Action & Adventure , Science Fiction & Fantasy . 2hr 49min . With our time on Earth coming to an end, a team of explorers undertakes the most important mission in human history; traveling the film features a team of astronauts who travel through a wormhole beyond this galaxy to discover whether mankind has a future among the stars with a new habitable planet. . This science fiction film is directed by Christopher Nolan, starring Matthew McConaughey, Anne Hathaway, Jessica Chastain, Mackenzie Foy and Michael Caine,
New York Times
A.O. Scott

"Interstellar," full of visual dazzle, thematic ambition, geek bait and corn (including the literal kind), is a sweeping, futuristic adventure driven by grief, dread and regret.

A


Wall Street Journal
Joe Morgenstern


Christopher Nolan's 168-minute odyssey through the space-time continuum is stuffed with stuff of bewildering wrongness.

C


Rolling Stone
Peter Travers


What the neg-heads are missing about Interstellar is how enthralling it is, how gracefully it blends the cosmic and the intimate, how deftly Nolan explores the infinite in the smallest human details.

A-


Los Angeles Times
Kenneth Turan


It's a mass audience picture that's intelligent as well as epic, with a sophisticated script that's as interested in emotional moments as immersive visuals. Which is saying a lot.

A-


USA Today
Claudia Puig

The story is ever-ambitious, sometimes riveting and thought-provoking, but also plodding and hokey and not as visionary as its cutting-edge special effects.

B

HONOKAA HIGH TALENT SHOW

Friday Dec. 12 (7pm)
For over 30 years Honokaa High and Intermediate School band teacher Gary Washburn has been inspiring students to produce outstanding music. Washburn, a former staff arranger for Motown Records in Los Angeles, said that when he started teaching music in Honokaa more than three decades ago, the kids weren't interested in the traditional high school marching band.
"I sparked on the idea that I should educate these kids so they can use what they take away in music from this school to gain partial or full-time employment in the music industry here. "I really geared it towards how the business works and how they can use playing an instrument to make money. And you can't do that with a marching band." In the Ensembles classes students form groups and play the types of music they enjoy, whether it be reggae, rock, rhythm-and-blues or country.
Honokaa's program has launched a number of music careers. Ryan Hiraoka and Kamakoa Asing are Na Hoku Hanohano award winners. Former jazz band vocalist Kiani Ventura-Tampos has been nominated as Female Vocalist of the Year and Reggae Album of the year -- for her album "Kiani." Maelan Abran, RJ Kaneao and Mark Saito are also on the short list of professional musicians who developed their chops in Washburn's program. Come see this years group of talented and motivated students up on stage, this event always brings hundreds of people to the theatre and is packed with great performances.
CITIZENFOUR (R) 97% on rottentomatoes.com!

Monday(CANCELLED), Tuesday, Wednesday, Thursday, Dec. 15, 16, 17 & 18 (5pm)
Documentary, Suspense, Politics. 1hr 54min . In January 2013, Poitras (recipient of the 2012 MacArthur Genius Fellowship and co-recipient of the 2014 Pulitzer Prize for Public Service) was several years into making a film about surveillance in the post-9/11 era when she started receiving encrypted e-mails from someone identifying himself as "citizen four," who was ready to blow the whistle on the massive covert surveillance programs run by the NSA and other intelligence agencies. In June 2013, she and Greenwald flew to Hong Kong for the first! of many meetings with the man who turned out to be Snowden. She brought her camera with her. The film that resulted from this series of tense encounters is absolutely sui generis in the history of cinema: a 100% real-life thriller unfolding minute by minute before our eyes. Executive Produced by Steven Soderbergh.
New York Times
A.O. Scott

It's a tense and frightening thriller that blends the brisk globe-trotting of the "Bourne" movies with the spooky, atmospheric effects of a Japanese horror film.

A


Wall Street Journal
John Anderson


There are not a lot of moments in documentary cinema that equal "Citizenfour."

A


Boston Globe
Ty Burr


If you think Snowden is a traitor, you should probably see it. If you think he's a hero, you should probably see it. If you haven't made up your mind - well, you get the idea.

A


USA Today
Claudia Puig


Citizenfour plays like a thriller as it chronicles a complex and vitally important chapter in our history.

A


Rolling Stone
Peter Travers

Laura Poitras may be guilty of taking Snowden at face value, but she succeeds brilliantly in evoking a shadow villain intent on world domination. Big Brother is back, baby, and he's gone digital.

A

ROSEWATER (R) New thriller & directorial debut of Jon Stewart!

Monday Tuesday, Wednesday, Thursday, Dec. 15, 16, 17 & 18 (7:15pm)
Thriller, Drama . 1hr 43min . Rosewater is based on The New York Times best-selling memoir "Then They Came for Me: A Family's Story of Love, Captivity, and Survival," written by Maziar Bahari. The film marks the directorial debut of "The Daily Show" host Jon Stewart, and stars Gael García Bernal. Rosewater follows the Tehran-born Bahari, a broadcast journalist with Canadian citizenship. In June 2009, Bahari returned to Iran to interview Mir-Hossein Mousavi, who was the prime challenger to president Mahmoud Ahmadinejad. As Mousavi's supporters rose up to protest Ahmadinejad's victory declaration hours before the polls closed, Bahari endured personal risk by sending footage of the street riots to the BBC. Bahari was arrested by police, led by a man identifying himself only as "Rosewater," who tortured and interrogated him over the next 118 days. With Bahari's wife leading an international campaign to have her husband freed, and Western media outlets keeping the story alive, Iranian authorities released Bahari on $300,000 bail and the promise he would act as a spy for the government.
NPR
Bob Mondello

Rosewater ... has an urgency that's all about the storytelling smarts of its first-time writer-director.

B


USA Today
Claudia Puig


Stewart has created an informative, dark and witty story imbued with black humor surrounding Bahari's confinement.

A-


Christian Science Monitor
Peter Rainer


Stewart does a credible job of maintaining the story's immediacy, but I must say I felt relieved that the film wasn't a masterpiece. If it was, we'd have more reason to fear Stewart will leave The Daily Show.

C


Rolling Stone
Peter Travers


That the movie is as tense and chilling as it is owes much to first-time director Jon Stewart's keen eye for the way humor surfaces even in the dark places.

B


TIME Magazine
Richard Corliss

The virtue of this movie is its commitment to political ambiguity and emotional truth.

B+

.
PENGUINS OF MADAGASCAR (PG)

TBA (5pm)
Comedy, Animation, Family. 1hr 32min . Super spy teams aren't born...they're hatched. Discover the secrets of the greatest and most hilarious covert birds in the global espionage biz: Skipper, Kowalski, Rico and Private. These elitists of the elite are joining forces with a chic undercover organization, The North Wind. Led by handsome and husky Agent Classified (we ! could tell you his name, but then...you know), voiced by Benedict Cumberbatch. Together, they must stop the villainous Dr. Octavius Brine, voiced by John Malkovich, from destroying the world as we know it.
Wall Street Journal
Joe Morgenstern

These penguins really are cute, the animation is consistently appealing, and the movie is obviously bound for megamoolah at the box office.

B


Globe & Mail
Jeff Pevere


Leaving the cute to the bigger kids on the block, with this movie, Dreamworks is opting for pure crazy. And sure enough, the strategy, this time anyway, has paid off in the most unnatural dividend imaginable: darned if these penguins don't fly.

A-


Los Angeles Times
Betsy Sharkey


The story, like everything else, tries to do too much. It's an origins story, a mission impossible, a coming-of-age saga, a revenge story.

C-


New York Daily News
Elizabeth Weitzman


Granted, it's no classic, but a sassy script and good-natured voice work from Benedict Cumberbatch and John Malkovich should keep kids and grownups entertained over the holidays.

B-


New York Magazine
Bilge Ebiri

You have to respect a kids' cartoon that kicks off with a Werner Herzog joke - even one so willfully, wondrously stupid and lighthearted as Penguins of Madagascar.

B-

.
MOCKINGJAY: HUNGER GAMES FINALE PT. 1 (PG-13)

Friday, Saturday, Sunday Dec. 19, 20, 21, 22, 23 (7pm)
Action & Adventure, Fantasy, Drama. 2hr 5min . The worldwide phenomenon of The Hunger Games continues to set the world on fire with The Hunger Games: Mockingjay - Part 1, which finds Katniss Everdeen (Jennifer Lawrence) in District 13 after she literally shatters the games forever. Under the leadership of President Coin (J! ulianne Moore) and the advice of her trusted friends, Katniss spreads her wings as she fights to save Peeta (Josh Hutcherson) and a nation moved by her courage.
Los Angeles Times
Kenneth Turan

Lawrence delivers on what dramatic beats half a novel affords him. You just wish there were more of them and that they provided a more complete, more satisfying story arc.

C-


Detroit News
Tom Long


"Mockingjay - Part 1," however well done, can't compete with the first two films, although it sets up what should be its stunning ending well enough.

C


Time Out
Cath Clarke


The politics of Mockingjay are as intensely gripping as the games in the earlier films -- and more deadly.

B


Rolling Stone
Peter Travers


OK, there's less action in Games this time, but what's there is prime. And the acting is aces.

B


New York Times
Manhola Dargis

"Mockingjay Part 1" is streamlined, blunt and easy.

B+

********************PREVIOUSLY AT THE PEOPLE'S THEATRE***************************
E OLA MAU PRESENTS:
ISLAND WIDE MAKAHIKI REVIVAL BEGINS IN HONOKAA - KA MAKAHIKI PULE AINA HOLO 2014

Thursday, Nov 17th thru Sunday Nov. 20
Final Pule Pa'ina Closing Ceremony & Celebration Sunday Nov. 20 6pm at the People's Theatre

Ka Makahiki Pule Aina Holo 2014
Come join in the Relay around the island or honk, make roadside signs or wave ti leaves to show your support!
Makahiki time is here, time to celebrate the harvest and honor the land!
The Makahiki Pule Aina Holo is a ceremonial relay run circulating the mokupuni of Hawaii fallowing the practice of the Ali'i procession of ka wa kahiko. This holo is to give our time, energy, sweat, body, and hā to feed the pule and lift the consciousness of all to heal and malama our aina, our lahui, and our selves. It is to reconnect us to our kuleana to malama our kino so we can malama our ohana our lahui our aina. Ho'omau kakou I ke ala Pono! With deep humbleness and respect to the traditions of our kupuna, we look to conducting this aha in the intention of bringing this tradition into this 21st century. Inspired by the revival of traditions observed with the Pitt River Nation of north California, the id! ea of a ceremonial run was born. Grass root beginnings created and supported by the people of the land and not to be commercialized is essential to respecting and protecting the sanctity of this aha. Friends, farmers, fishermen, aloha ʻaina supporters!! We're asking for any kōkua on ʻai pono for our crew. Any farmers with ʻuala, kalo, maiā etc. to share, please let me know!! Any fisherman with fish/dr! y fish we would really appreciate it!!! Runners/walkers/pū blowers please join us...Our goal is to complete our 252.3 mile island wide run in 4 days!!! Please kōkua and show your support!! Aloha no katou apau, LONOIKAMAKAHIKI! !
MAKAHIKI PULE AINA HOLO 2014 ROUTE & SCHEDULE
All is subject to change by way of the elements or anything, NALU!

November 18th. Pitt River delegations arrives
November 20th. 5am gather at Honoka'a park, light breakfast
5:45am morning ceremonies begin, Lono begins run as sun rises 6:15am
11:30 am reach Hilo, lunch at King Kamehameha statue 41.6miles
Lono Passes and begins climb to Namakanipaio 4:30pm 32.4miles
Arrive at Kilauea, Closing prayers. Day 1. Total 73miles
Camp grounds at Namakanipaio. Dinner / Pa'ina
November 21st. 5:00am wake up, Morning prayers, Lono leaves by 6:30am
10am reach Na'alehu lunch 33.1miles
3pm reach Miloli'i closing pule 29. 2miles
Welcome by Miloli'i community. Dinner / Pa'ina Day 2. Total 62.3miles
November 22nd. 5:00am wake up. Morning pule, Lono leaves by 6:30am by wa'a
Arriving by Wa'a in Kealakekua by 11:30am 21miles
Ceremony and lunch with Kealakekua ohana Lono leaves by 12:30pm
Run on to Kailua dropping down on Kuakini Hwy
To Protocal at Hulihe'e & Ahu'ena 16. 8miles
On to Pu'uKohola closing pule 34.2miles
Welcome by Kohala community Dinner / Pa'ina Day 3. Total 72miles
November 23rd. 5:00am wake up. Morning pule, Lono leaves by 6:15am
Pu'ukohola – Hawi, 21.4miles
Hawi – Waimea, Punanaleo Lunch 24miles
Waimea – Mud Lane – Waipi'o – Honoka'a. 20miles
Final Pule Pa'ina!!! Day 4. Total 65.4miles
Completed 252.3miles
Sunday Nov. 20: 5pm Closing Ceremony & Potluck at the People's Theatre
TANGO PRACTICA

MONDAY Nov. 24 (7-9:30pm)

An open, relaxed evening of practice dancing for local tangueros to build footwork and connection for upcoming social dancing, such as the Tango Show and Milonga Dec. 8th with Alejandra Hobart and Adrian Veredici. Bring your partner and share what you've been working on, everyone is encouraged to demonstrate!
THE FANTASTIKS PRESENTED BY WAIMEA COMMUNITY THEATRE

Wednesday November 26th 7 PM


"THE FANTASTICKS", the award winning musical that ran for 42 years in New York City will soon be onstage in Waimea and Honokaa, albeit for a slightly shorter run. Waimea Community Theatre will open its version of the world's longest running musical on November 14, at the historic Parker School Theatre in central Waimea. The group has presented musicals and dramas at the theatre since 1981and has logged more than 150 productions during its 50-year history, which it is currently celebrating.
"THE FANTASTICKS" which premiered in 1960, with music by Harvey Schmidt and lyrics by Tom Jones, concerns neighboring fathers anxious to encourage romance between their children by pretending to feud with each other and keep the children apart. They hire traveling actors to complicate the story and to simulate an assault and abduction, hoping to create a hero of the young man, who will defeat the attempt, save the young lady, end the feud, and live happily ever after. Regrettably the plan goes awry, leading to separation of the young lovers and disillusioning experiences for both in the 'real' world, but also to eventual reunion and greater happiness. The simple but romantic story, unusual staging and memorable music made the off-Broadway show a smash hit. To give it perspective, the origi! nal show began its run when Dwight Eisenhower was still president and played all the way into the term of Bill Clinton.
Director Felicity Johnson, with assistance from David Merrin, will present the show in its traditional sparse but intimate staging, which both lures the audience into the play, while giving the action a unique air of both fantasy and profound truth. The show will have nine performances on Fridays and Saturdays at 7:30 pm and Sunday matinees at 3:00 pm during the three-week run which begins on November 14 and ends on November 30. As an added opportunity this year, WCT will present the musical in the Honokaa People's Theatre for a special performance on Wednesday evening, November 26, the day before Thanksgiving.
Admission at the door is $18 for adults, $15 for Seniors (60 & up) and Students, and $10 for Children ten and under. Tickets for the musical are also available at Waimea General Store and Without Boundaries Gift Shop in Waimea, at Waikoloa Mailbox, and at Suite Possibilities in Kailua. A discount is available for tickets purchased from those outlets in advance. Prices for the Honokaa showing are also discounted. More detailed information is available on the group's website: www.waimeacommunitytheatre.org , on Facebook, or by calling 885-5818
BIG HERO 6 (PG)

Friday & Sunday Nov. 28 & 30 (7pm)
Satuday, Tuesday, Wednesday, Thursday, Friday, Saturday, Sunday Nov. 29, 2, 3, 4, 5, 6 & 7 (5pm)
Comedy, Animation, Family. 1hr 33min .With all the heart and humor audiences expect from Walt Disney Animation Studios, "Big Hero 6" is an action-packed comedy-adventure about robotics prodigy Hiro Hamada, who learns to harness his genius-thanks to his brilliant brother Tadashi and their like-minded friends: adrenaline junkie Go Go Tamago, neatnik Wasabi, chemistry whiz Honey Lemon and fanboy Fred. When a devastating turn of events catapults ! them into the midst of a dangerous plot unfolding in the streets of San Fransokyo, Hiro turns to his closest companion-a robot named Baymax-and transforms the group into a band of high-tech heroes determined to solve the mystery.
Denver Post
Lisa Kennedy

Big Hero 6 celebrates nerd culture. And not merely the pop-culture- obsessed version (comic books) but the let's-invent-something-cool kind. Hey, kids, this PG flick asserts, it's good be taken with technology, crushed out on code, wowed by chemistry.

A


Rolling Stone
Peter Travers


The breakthrough star of the season is here. His name is Baymax and he's impossible not to love. The 3-D animated Big Hero 6 would be a ton less fun without this irresistible blob of roly-poly, robot charisma.

B+


USA Today
Claudia Puig


With its appealing array of nerdy characters, inventive architecture and striking cross-cultural production design, Hero is a vibrant romp.

B+


Washington Post
Michael O'Sullivan


The real appeal of "Big Hero 6" isn't its action. It's the central character's heart.

A


San Francisco Chronicle
Mick LaSalle

The visuals are splendid. Even close-ups of face and hair are something to marvel at.

B

HAWAIIAN: THE LEGEND OF EDDIE AIKAU - Special Big Wave/Makahiki Season Film

Friday & Sunday Nov. 28 & 30 (5pm)

Documentary, Hawaiian Culture, Big Wave Surfing. 1hr 36min . Hawaiian: The Legend of Eddie Aikau chronicles the remarkable life and times of the late Eddie Aikau, the legendary Hawaiian big wave surfer, pioneering lifeguard and ultimately doomed crew member of the Polynesian voyaging canoe Hokulea. With its rich combination of archival imagery, dramatic reenactments, contemporary interviews and meticulously researched historical source material Hawaiian is a compelling examination of the tragic decline and extraordinary rebirth of the Hawaiian culture as personified by a native son whose dynamic life and heroic death served as inspiration to an entire spiritual movement.
Starring: Josh Brolin, Eddie Aikau, Clyde Aikau, Myra Aikau, Sol Aikau, Jonathan Osorio Professor Hawaiian School of Knowledge, Isaiah Walker Professor of History, Big Wave Pioneer Greg Noll, Ricky Grigg, Matt Warshaw, Kealoha Kaio, Ben Aipa Fred Hemmings World Surfing Champion Nainoa Thompson Director Polynesian Voyaging Society Reno Abellira Hawaiian Surf Champion, Linda Ipsen, Brian L. Keaulana, Ken Bradshaw, Jeff Hakman, Big Bill Pierce, Mark 'M.R.' Richards, Ian Cairns, Wayne 'Rabbit' Bartholomew, Shaun Tomson, Ben Finney, Marion Lyman-Mercereau
FRIDA: COLLABORATIVE EXPO FOR LOCAL ARTS MAGAZINE

Satuday Nov. 29 (7pm)

Fundraiser for winter issue of FRIDA, A CULTURAL REVOLUTION MAGAZINE. Local talent exhibiting mad skill!!!Our upcoming event is a sneak-peek into the lives of local artists expressing their creation. The evening will consist of short pieces unleashed from the heart of dancers, musicians, poets and actors. A casual, fun-filled way to experience FRIDA three-dimensionaly. FRIDA magazine is a space for authentic expression whether it be on the page or on the stage; by the people, for the people.
.
GONE GIRL (R)

Tuesday, Wednesday, Thursday, Sunday Dec. 2, 3, 4, & 7 (7pm)
Mystery & Suspense, Drama. 2hr 25min . GONE GIRL - directed by David Fincher and based upon the global bestseller by Gillian Flynn - unearths the secrets at the heart of a modern marriage. On the occasion of his fifth wedding anniversary, Nick Dunne (Ben Affleck) reports that his beautiful wife, Amy (Rosamund Pike), has gone missing. Under pressure from the police and a growing media frenzy, Nick's portrait of a blissful unio! n begins to crumble. Soon his lies, deceits and strange behavior have everyone asking the same dark question: Did Nick Dunne kill his wife?
Toronto Star
Peter Howell

David Fincher's Gone Girl takes a big beach read about a troubled marriage and turns it into a suspenseful screen indictment of modern times.

A-


Seattle Times
Moira MacDonald


It's dark, it's creepy and it's very good - both on the page, and on the screen.

A

USA Today
Claudia Puig


Gone Girl is to marriage what Fatal Attraction was to infidelity.

B+


Rolling Stone
Peter Travers


David Fincher's shockingly good film version of Gone Girl is the date-night movie of the decade for couples who dream of destroying one another. Expect a stampede at the box office.

B+


NPR
Bob Mondello

In the film's final stages seems to be relying entirely on craft - but, boy, is it effective craft.

B+

FIRST FRIDAY DECEMBER 5TH!

Friday Dec. 5 (5-8pm)

First Fridays is comes again for the Holidays in Honoka`a Town! The Honoka`a Business Association is proud to sponsor FREE Live Music, Later Store Hours, Classes, Demonstrations, Booths and Much More, Honoka`a will be hosting vendors, artists and musicians from all over the Big Island. The event goes from 5- 8 pm all along Mamane street in Downtown Honoka`a. This Holiday season there will be a Christmas Tree Lighting Ceremony, Christmas Caroling, Photos with Santa and more, don't miss our festivities!
Please contact Alison Higgins of Grace Flowers or Michelle Barthel of Big Island Grown to get involved!
This is a free event and open to the public.
FIRST FRIDAY DECEMBER 5TH - ICE QUEENS WINTER EXTRAVAGANZA DRAG SHOW

Friday Dec. 5 (8pm)

Come have some fun, something new and fabulous!
Ice Queens Winter Extravaganza
A Travys Dynasty production with Mistress of Ceremonies Tehane Travys,Hiwa Travys, Kila Travys,Cyerra Carlisle. Benefit for Lanakila's cultural exchange program! Going to be festive!! Dress to impress!
Friday December 5th
(Honoka'a's First Friday)
Honoka'a People's Theater
Doors open 7:15
Hula Pre-show featuring Waika UNU
Show starts 8pm, 18+ please
Tickets $20 at the door $25
Tickets at Honokaa People's Theater
Or call 8084940626 for tickets in your area
Get your tickets quickly before they Melt away!
THE SPOKEN WORD - BIG ISLAND POETRY SLAM

Saturday Dec. 6 (7pm)

Here We Go Friends!.…This Is Your One Month Notice! Once again, an event awaits us on the horizon.
Lovers of the arts, lyricist and poets; We invite you to another evening of The Spoken Word!
Poets Sign-in- 6:30-7:00 at the door. The show starts shortly thereafter. (Poet Cap At 22)
Share an original piece! Shout, Whisper, Speak! All Styles Welcome…
To Those Who Provide Their Support With Gifts!!! Much Thanks to our Sponsors!!
Body Glove! Patz Pies! Java On The Rocks! Conscious Riddims! People's Theatre!
Poetry Slam Rules Are The Following:
- Each poem must be of the poet's own construction.
- Each poet gets three minutes (plus a ten second grace period) to read one poem.
If the poem goes over time, points will be deducted from the total score.
- The poet may not use props, costumes or musical instruments.
- Five judges are chosen from the crowd.
- Of the scores the poets receive from the five judges, the high and low scores are dropped and the middle three are added together, giving the poet a total score of 0-30.
-Parents be aware of possible explicit language.

To be a volunteer, a sponsor, a poet, ect, please contact the email below. Joshua Horan:Creator/Coordinator of The Spoken Word joshuaghoran@gmail.com
PEARL HARBOR DAY: 442: JAPANESE AMERICAN HEROES

Sunday Dec. 7 (3pm)

442 - Live with Honor, Die with Dignity, directed by Junichi Suzuki.
Medal of Honor Recipient George Sakato said with tear, ' I am not a hero. I just killed a lot of people. It's not good. This medal is for the people who couldn't return their homes, not for me.' Even many soldiers who received the decoration still have deep scars in their hearts now. He is the veteran of 442nd Regimental Combat Team in WW2 composed of Japanese Americans, who were at first seen as the problem because of their race, but later seen as problem solvers because of their splendid achievements on the battle field. They had to fight not only the enemy but also prejudice.
This is the story of the 442nd and their veterans now and then. The background of the 442nd is unusual. When the Japanese attack on Pearl Harbor led to an executive order paving the way for the internment of Japanese-Americans, most Japanese Americans in Hawaii were discharged from military service. But 1300 soldiers in two National Guard battalions were retained. Sent to the mainland, they formed with 100th Infantry Battalion. Months later, inspired by the success of that unit, 3000 volunteers were drawn from Japanese Americans interred in Hawaii and California, and at Camp Shelby in Mississippi they formed the 442nd Regimental Combat Team.
Soldiers of Japanese heritage were not allowed to fight in the Pacific Theater, and the 100th was originally assigned a support role. But when sent to Europe, the 442nd began to fight in Italy before aiding the invasion of occupied Southern France, and eventually pushing into Germany. The 442nd showed incredible valor and also suffered high casualties. While rescuing 230 men from the 141st Infantry 'Lost Battalion' in October 1944, the unit lost 800 men.
Needless to say, there's a hell of a movie in the history of the 442nd, don't miss it Pearl Harbor Day Dec. 7
ARGENTINE DANCE MASTERS: ALEJANDRA HOBART AND ADRIAN VEREDICI - TANGO SHOW AND MILONGA

MONDAY Dec. 8 (7:30pm)

Dancers, Choreographers and Masters of Tango Argentino, Adrian and Alejandra have been a couple since 1998. They rapidly became on of the most recognized couples of Argentine Tango of our time. Their impressive scenic interpretation and expressive capacity are received with enthusiasm in theaters and stages worldwide. They were protagonists of the most important and acclaimed international tango festivals of the last years. Since 2002 they have also been principal teachers of the C.I.T.A. and the world dance championships organized by the World Dance Council. They teach regularly in the United States at the Fred Asteire Studios as well as at several ballroom schools.
Monday Dec. 8, 2014
7:30pm
$20.00
.
AWAKE: THE LIFE OF YOGANANDA

Tuesday Dec. 9 (7:30pm) - Tickets available online in advance or at the door.

Documentary, Philosophy, Spirituality. 1hr 27min . AWAKE: The Life of Yogananda is an unconventional biography about an Indian Swami who brought yoga and meditation to the West in the 1920s. This feature documentary explores the life and teachings of Paramahansa Yogananda, who authored the spiritual classic Autobiography of a Yogi, which has sold millions of copies worldwide and is a go-to book for seekers, philosophers and yoga enthusiasts today. It was the only book that Steve Jobs had on his iPad, and he arranged to give away 800 copies of it to the dignitaries who attended his memorial service. It was also a point of entry into Eastern mysticism for George Harrison, Russell Simmons and countless yogis. By personalizing his own quest for enlightenment and sharing his struggles along the path, Yogananda made ancient teachings accessible to a modern audience, attracting many followers and ultimately helping millions of see! kers today to turn their attention inwards, bucking the temptations of the material world in pursuit of self-realization.
PREVIOUSLY AT THE PEOPLE'S THEATRE
E OLA MAU I KA PONO - WAHI KAPU A LAKA HO'IKE

NOV. 17 PRESENTATION 6pm

E Ola Mau I Ka Pono- Hawaiian Cultural Class led by Lanakila Managuil at the People's Theatre, moved from Water to this Season's focus on the Forest. "Wahi Kapu a Laka" The Sacred Place of Laka. This is a presentation from the community class here at the People's Theatre focused on the cultural viewpoint of the Hawaiian forest through discussion, hula, and chanting and crafts that surround the myths and legends of Laka, goddess of hula. This is the final hoike by the group, come for the community presentation and potluck to follow.

FIRST FRIDAY WITH PATO BANTON & FRIENDS

Friday November 7th


Positive Vibrations abound with a beat to keep you on your dancing feet, while Pato delivers a message that is food for the mind and soul. Many have considered his charismatic performance as live theatre where no show is alike and audience members become participants in the experience. Pato dialogues with the crowd on a range of topics including current day events and spiritual freedom while keeping the vibes upbeat and fun! The direction of the concert is totally based on the feedback Pato receives from the audience as there is no fixed set list. Many have said that the positivity generated from the stage has changed their lives forever.
.
LAZARBEAR PRESENTS: ANDY MCKEE

Saturday November 8th, 7 pm

Andy McKee is among the world's finest acoustic guitarists, and his crossover success to millions upon millions of YouTube viewers underscores his emergence as one of today's most unique and influential artists. To fans of virtuoso musicianship it is Andy's attention to song structure and melodic content that elevates him above the rest. To fans of popular music Andy entertains both the eye and the ear as he magically transforms the steel string guitar into a full orchestra via his use of altered tunings, tapping, partial capos, percussive hits and a signature two-handed technique. He's been featured as a cover story in both Acoustic Guitar Magazine in the U.S. and Acoustic Magazine in the UK, and is also the figurehead of the unique Guitar Masters tours which has traveled the world over.
With his influence continuing to grow, in 2012 Andy was personally asked by progressive metal icons Dream Theater to open their Asian tour followed by living-legend Prince – yes PRINCE, who found him on YouTube! – to join his band for a series of shows in Australia. Andy now looks to challenge himself even further with more surprise collaborations, diverse music releases, development of new instrument products (including Ernie Ball's Aluminum Bronze strings) and ceaseless international touring including new markets such as India, Russia, the Middle East and Greece. In addition, Andy launched a record label titled Mythmaker Records in 2014 whose focus is on gathering and developing the world's most creative and unique musicians in one place.
.
KENNY ENDO with TARANG PERCUSSION ENSEMBLE

Friday Oct. 24, 7pm $15 GENERAL ADMISSION, $10 YOUTH TO AGE 17

TARANG, a cross-cultural blend of melody and rhythm by a group of innovative musicians, is a presentation of traditional Indian classical music wrapped in Western form. The concert features Japanese percussionist Kenny Endo (Taiko drum and more), Indian percussionist Abhijit Banerjee (Tabla and Pakhawaj), and Somnath Roy (Ghatam ). Don't miss an incredible evening of pure energetic percussion brought to you for an incredible, low cost of just $15, $10 kids to our island community from the heart of these incredible world class musicians.
KENNY ENDO is one of the leading artists in contemporary percussion and rhythm. He is the vanguard of the taiko genre, continuing to pave new paths in this Japanese style drumming even after thirty-five years as a career taiko player. A performer, composer, and teacher of taiko with numerous awards and accolades, Kenny Endo is a consummate artist, blending Japanese taiko with rhythms influenced from around the world into original melodies and improvisation. Beyond just being a taiko artist, Kenny Endo is influenced by music from around the world, and these influences come out in his compositions. Today Endo would like to continue the musical and cultural innovation he has started. In the future, Endo plans to expand his performances and collaborations with other artists
DON'T MISS THIS INCREDIBLE EVENING AT THE PEOPLE'S THEATRE!
.
HISTORIC HONOKAA PRESENTATION

Wednesday Oct. 15th 4:30 pm

A Celebratory unveiling of the New Historic Honokaa Town Signage enhancing Honokaa's historic identity and community history. The presentation features talks and local historic slideshows by Historian Ross Stephenson of the Historic Honokaa State Registry Initiative and by Gerald De Mello of State Historic Preservation. Also, speaking on the program will be Councilwoman Valerie Poindexter, Representative Mark Nakashima, and possibly Mayor Billy Kenoi and DOT Director Ford Fuchigami depending on the Puna lava status. Deacon Larry Ignacio will be doing the program Innvocation.
.
SALSA AND TANGO WITH ANGEL PRINCE

Every Monday Sept. 8th - Oct. 13th 7 & 8 pm


Come learn the essentials of exciting and engaging Latin Dance. Sure to heat up your fall evenings from fantastic instructor Angel Prince at the fabulous Honokaa People's Theatre. Angel is a part time Honokaa and part time Buenos Aires resident and is the award-winning artistic director and CEO of PrinceDance Institute, her dance company and school.
Salsa is from 7 to 8pm and Tango from 8 to 9:30 pm!
Also, Angel Prince and Prince Dance Company performs "Que Sueñes Con Las Angelitas" a multimedia dance performance including Argentine Tango this Friday and Saturday at the Kahilu Theatre.
.
E OLA MAU I KA PONO

Every Monday Sept.1 - Oct. 27 5 to 7 pm

E Ola Mau I Ka Pono- Hawaiian Cultural Class resumes with Lanakila at the People's Theatre, moving from Water to this Season's focus on the Forest. "Wahi Kapu a Laka" The Sacred Place of Laka. This class will focus on the forest regions of Hawaii, based at Kalopa State Park. Through discussion, hula, and chanting and crafts we will cover the water cycle in relation to the forest and myths and legends of Laka, goddess of hula. Classes every Monday at the Peoples Theatre, and Thursday at the Honokaa High School Auditoruim. Dont miss.
.
HONOKAA BOY

Wednesday Oct. 15th 7pm

NOW SHOWING "HONOKAA BOY" MOVIE (in Japanese w/ English Subtitles)

Comedy, Drama, and Adaptation. 1 hr 56 min. Shot on location in Honoka'a and Hawaii island, the film is loosely based on real events and characters in Honokaa town written about in the novel by Leo Yoshida, who visited Honokaa several years ago. The plot revolves around a love-scorned Japanese college student, Leo (played by Japanese film sensation Masaki Okada) who travels to Hawaii where he finds work as an assistant projectionist at the Honoka'aPeople's Theatre. He meets various people that have an impact on his life, not the least of which being an eccentric master chef and seamstress named Bee (played by famous Japanese actress Chieko Baisho), an elderly woman with a zest for life. One day he meets a! beautiful older
woman named Mariah (played by Hilo's own Jun Hasegawa) whom he promptly falls for, and in the tangled web that is small town life, he learns to follow his heart and comes through a better man.

We're very excited to show this film about our family friend and our old plantation theatre, it's a great film filled with gentle humor and quirky small town life. We love it, and hope you will too!
.
FIRST FRIDAY in HONOKAA

Oct. 3rd!

IT'S HAPPENING ...DOWNTOWN HONOKAA ON THE 1ST FRIDAY OF EACH MONTH. MUSIC, FOODS, SHOPPING...THEATER SPECIALS ...FUN FOR THE ENTIRE FAMILY! 
LUCY (R)

Saturday, Sunday Oct. 4 & 5 (7pm)
Action/Suspense. 1hr 29min . From La Femme Nikita and The Professional to The Fifth Element, writer/director Luc Besson has created some of the toughest, most memorable female action heroes in cinematic history. Now, Besson directs Scarlett Johansson in Lucy, an action-thriller that tracks a woman accidentally caught in a dark deal who turns the tables on her captors and transforms into a merciless warrior evolved beyond human logic.
Richard Corliss
TIME Magazine

A

July 25, 2014

The summer's best, coolest, juiciest, smartest action movie.

David Edelstein
New York Magazine/Vulture

B

July 25, 2014

An outlandishly entertaining mixture of high silliness and high style.

Liam Lacey
Globe and Mail

B+

July 25, 2014

It's a funny thing how smart and stupid often seem so similarly mechanical in movies, but thanks to Johansson's performance, we have a fizzy cocktail of a film that blends both ingredients

James Berardinelli
ReelViews

B-

July 25, 2014

A sci-fi yarn that ponders the meaning of time and the importance of evolution while occasionally throwing in some shootouts.
SNOWPIERCER (R)

Saturday, Sunday Oct. 4 & 5 (5pm)
95% ON ROTTEN TOMATOES! DON'T MISS THIS EPIC SCI FI UNDERDOG!
Action/Suspense. 2hr 9min . In this sci-fi epic from director Bong Joon Ho (The Host, Mother), a failed global-warming experiment kills off most life on the planet. The final survivors board the SNOWPIERCER, a train that travels around the globe via a perpetual-motion engine. When cryptic messages incite the passengers to revolt, the train thrusts full-throttle towards disaster.
A.O. Scott
New York Times

A

June 26, 2014

Planetary destruction and human extinction happen a half-dozen times every summer. It's rarely this refreshing, though.

Soren Anderson
Seattle Times

B

June 26, 2014

The train, and the picture, barrel along to an apocalyptic climax that will leave you shaken and chilled.

Ian Buckwalter
NPR

A

June 26, 2014

This is exactly the sort of ambitious, audacious, and uncompromising filmmaking that deserves to be seen.

Peter Travers
Rolling Stone

A

June 26, 2014

Snowpiercer is everything Transformers: Age of Extinction wishes it could be: a slambam sci-fi thriller with a brain, a heart and an artful sense of purpose.
GUARDIANS OF THE GALAXY (PG-13)

Tuesday, Wednesday, Thursday, Sept. 19, 23, 24 & 25 (5pm)
Science Fiction, Fantasy, Action. 2hr 1min . From Marvel, the studio that brought you the global blockbuster franchises of Iron Man, Thor, Captain America and The Avengers, comes a new team-the Guardians of the Galaxy. An action-packed, epic space adventure, Marvel's "Guardians of the Galaxy" expands the Marvel Cinematic Universe into the cosmos, where brash adventurer Peter Quill finds himself the object of an unrelenting bounty hunt after stealing a mysterious orb coveted by Ronan, a powerful villain with ambitions that threaten the entire universe. To evade the ever-persistent Ronan, Quill is forced into an uneasy truce with a quartet of disparate misfits-Rocket, a gun-toting raccoon, Groot, a tree-like humanoid, the deadly and enigmatic Gamora and the revenge-driven Drax the Destroyer. But when Quill discovers the true power of the orb and the menace it poses to the cosmo! s, he must do his best to rally his ragtag rivals for a last, desperate stand-with the galaxy's fate in the balance
KICKSTARTER GRAND FINALE HULA HOIKE FOR THE PEOPLE'S PROJECTOR

FRIDAY SEPT. 26TH (6PM)
Our fundraiser website is happening, visit us on Kickstarter!

KEEP THE MOVIES ALIVE! PEOPLE'S THEATRE KICKSTARTS DIGITAL PROJECTOR DRIVE
VISIT OUR KICKSTARTER WEBPAGE HERE!
We've made our $60,000 mark, say hello to a NEW PROJECTOR! Cheeehooo! Big MAHALOS! We've got got just 3 days to reach our additional goals (if can) beyond the cost of the projector, please spread the word, we hope to form a Non-Profit to help carry us on into the future! The People's Theatre has been around for a long time, we intend to keep it that way.

We're having a FREE PARTY this Friday, Sept. 26th before our online fundraiser ends Saturday morning. We have live music and hula from 4 of Honokaa's own Halau, including Halau Hula Helele'i Pua O Waipio, Halau Hula O Aloha, Lanakila Managuil's Hula Me Ka Honua, and more. We want to thank in advance the Hula Community for coming together to help keep the People's Theatre going, this is sure to be a special event showcasing the beauty of our area and the fantastic potential for our future! Donations gratefully accepted but more than anything please come down and share this momentous occasion with us, we are so happy to be here!
OUR FUNDRASING CAMPAIGN
THE PROJECT
Aloha all you People of the People's Theatre out there in Honokaa, on the Big Island and the world over! 2014 is a year of changes for the People's Theatre, our theatre owner/funder has retired and the theatre is up against a major hurdle in converting to digital cinema as the industry demands, we need your help to raise $60,000 to buy a digital projector, form a nonprofit and keep the events and programs happening! As of Sunday, Sept. 21 (International Peace Day) we raised enough to purchase the projector, now it's up to us to fundraise to help the theatre continue on into the future!
We need your support, either by direct donations, connections to donors or performers you may have, suggestions and volunteer time, auction donations, or simply by coming out to the shows!
WHO WE ARE:
The Honokaa People's theatre is a historic building that has been at the the heart of Honokaa small town life since 1930. Almost 30 years ago, the current People's Theatre family, the Keeneys, decided to carry on the legacy of the original Tanimoto family, taking on the operation and funding of the theatre. It's now 2014 and we're up against a challenge with the need for a digital projector as 35mm films are no longer available. The theatre has stood through thick and thin for the Big Island community, weathering the closing of the plantations, keeping prices low during the housing bubble, and generally providing families and friends something to do every weekend. We try to do it in the most economical and pono ways possible, doing most work ourselves from painting to plumbing and all sorts of renovation and up! grades, going solar, beaming free internet, using eco-friendly products and organic, local items wherever we can, and most importantly donating the space to many wonderful community and cultural events. We've never made any money doing it, we simply love to do what we do and believe that it can and should be done, but at this time we need a little help.
THE CHALLENGE:
DCI - The Digital Cinema Initiative
Hollywood has collaborated with the cinema chains to eliminate 35mm film, mandating a "voluntary" conversion to digital with sufficient encryption to protect their copyright. The major chains have all converted, and we are the last theatre in the Hawaiian Islands shipping in 35mm film, with only the dollar theatre in Hilo using the film prints when we are done with them. Shipping costs have skyrocketed as we ship from the mainland rather than interisland, along with the costs to book a film print as the studios up their prices to discourage use of film.
THE GOOD NEWS:
You people are awesome!
We need $60,000 to pay for a new digital projector. Thanks to you we've got that covered! We need additional funds beyond the total of $60,000 to go directly towards the formation of our events and programming non profit which will have as it's mission the creation and continuation of events as well as educational and cultural programs here at the People's Theatre.
We've got some perks for those of you who give, check out our rewards section! We will contact you (via email) to get any necessary details as it relates to the perk you choose - such as what t-shirt size you would like and what inscription you want on the plaque.
Preview our new classic t-shirt (image on left), pre-order yours today!
THE IMPACT:
You can help give our kids and community members a place to go days, evenings and weekends. You can help keep Honokaa town alive by supporting the downtown merchants though a lively and active theater bringing people into town.
The closing of small-town historic theaters is common across the country, as multiplexes, television, and hand held devices have proliferated. The movie theater is a cornerstone building in many towns, and comes with many memories for most of the people who live there. For many, when the town theatre closes, it is a sign of a community in distress. Many towns across the U.S. that have lost their theatre fail to revitalize. Right now, the primary challenge for small-town theaters is not the lack of market or community support in patronizing the theater; it is in fact the financial resources needed to obtain digital equipment necessary to show movies.
Somehow, especially in rural places like ours, there is still a vibrant market that wants to go to the movies. It's more than just seeing a movie. It's treating yourself, getting away from it all, the movie magic that makes eyes sparkle. For many people it means going out with friends and family, treating loved ones and sharing something special that the whole family can get into, entertainment that sparks conversation with your kids or friends before and after the show. This theatre has been home to countless first dates, has sparked many marriages, and has been full of wonderful moments of love and laughter!
Along with family films and box office hits that get the crowds out on the town our theatre also shows films you can't find anywhere else, from foreign films to local independent films and more. We've noticed that if it's good it's likely to miss the multiplexes as a box office dud but we will still show it, we're committed to the magic of the movies!
Other Ways You Can Help
Share this page on your social networks! Volunteer to be on the crew to help for events. Stop by the theatre office and leave your email to sign up. Encourage your group or organization to get together and raise $500 to buy a seat. Talk about this over coffee, after meetings, church, meditation, yoga, surfing, whatever, just get together with your friends and mention it. We need all the word of mouth we can get. Not from here? It doesn't matter! Help make this small town greater than it is! Share this page with your friends and family as well.

And of course, come to the movies whenever you can, it's a thoughtful and fun thing to do!
Such as......HONOKAA BOY!
***************************WAY BACK AT THE PEOPLE'S THEATRE**************************************************
PEACE WEEK ACTIVIES: FILM - DEAD POET'S SOCIETY

Wednesday September 17th - 7pm - With Introduction for Suicide Prevention Awareness


Robin Williams toned down his usually manic comic approach in this successful period drama. In 1959, the Welton Academy is a staid but well-respected prep school where education is a pragmatic and rather dull affair. Several of the students, however, have their thoughts on the learning process (and life itself) changed when a new teacher comes to the school. John Keating (Williams) is an unconventional educator who tears chapters of his textbooks and asks his students to stand on their desks to see the world from a new angle. Keating introduces his students to poetry, and his free-thinking attitude and the liberating philosophies of the authors he introduces to his class have a profound effect on his students, especially Todd (Ethan Hawke), who would like to be a writer; Neil ( Robert Sean Leonard), who dreams of being an actor, despite the objections of his father; Knox (Josh Charles), a hopeless romantic; Steven (Allelon Ruggiero), an intellectual who learns to use h! is heart as well as his head; Charlie (Gale Hansen), who begins to lose his blasé attitude; unconventional Gerard (James Waterston); and practical Richard (Dylan Kussman). Keating urges his students to seize the day and live their lives boldly; but when this philosophy leads to an unexpected tragedy, headmaster Mr. Nolan (Norman Lloyd) fires Keating, and his students leap to his defense. Dead Poets Society was nominated for four Academy Awards, including Best Picture and Best Actor for Williams; it won one, for Tom Schulman's original screenplay.
Steve Chelminiak, Licensed Clinical Social Worker and Certified Substance Abuse Counselor of Kaiao Ola Integrative Healing will be sharing a "Safe Message" before the featured movie. Suicide is such a sensitive matter, but one that affects many individuals and families in our community. This "Safe Message" will allow discussion about what we can do as a community, in recognizing early warning signs of isolation and beginning symptoms of depression or anxiety that may push people to feel that there is no hope. But there is!
Join us as we seek solutions to help build a more resilient community, full of hope and promise of a brighter future.
PEACE DAY ACTIVIES: FILM - PEACEMAKERS

Saturday September 20th 2:30 pm

Peacemakers presents a dynamic discussion between Prem Rawat, respected and internationally recognized speaker on the subject of peace, and Jeremy Gilley, filmmaker and founder of Peace One Day. Peacemakers is the synergy between a man whose vision is to bring peace into everyday lives, and the man who wants to highlight and focus the world's attention on a single day of cease-fire, non-violence and peace. Peace One Day's theme for 2014 is: Who will you make peace with? "This isn't just a day of cease-fire, it's also a day of non-violence" says Peace One Day founder Jeremy Gilley, "and we hope that three billion people will be aware of Peace Day by 2016." Prem Rawat presents his vision of 'people power': "We need to just remind people. This is good news. I just want to say 'Peace is Possible'. And I want to include everyone in that message.&r! dquo;
In response to Jeremy's and Prem's call to peaceful action, viewers are encouraged to consider who they want to make peace with, and be peacemakers for at least one day, and then take actions which help peace become possible around the world.
PEACE DAY CELEBRATIONS & PARADE

Saturday September 20th

PEACE PARADE - 4PM Saturday Sept. 20th!
Honokaa will celebrate the United Nations Peace Mission with week of activities. The Festival & Parade is on Saturday Sept. 21st, runnings from 3-8 p.m. and includes numerous food booths, crafts and community groups, live entertainment onstage, ringing of the Peace Bell and release of doves plus a large silent auction to benefit the Honokaa Peace Committee. All are invited. For more information, visit at www.peacedayparade.org. Festivities include:
· Peace Poster Gallery Reception - 7 p.m., Friday, Sept. 13, at C&J Woods in Honokaa. Join art lovers and peaceful people for a colorful display of children's Peace Poster Contest entries from Peace Days past, and other select works of art. Refreshments and music by the Dharma Band. Free.
· A day of "Mindfulness for Peace in Your Daily Life" – 9 a.m.-3 p.m., Sunday, Sept.15, at Hamakua Jodo Mission in Pa'auhau Mauka. A group of meditation leaders from different disciplines share in a panel discussion, a mindful meal and small group meditation instruction and practice sessions. Cost per person $25 including a delicious vegetarian lunch. Please register by Sept. 13. For more information, call 775-1064.
· Friends of Honokaa Library presents "Read for Peace," 5 p.m., Thursday, Sep. 19, at the library. To include good conversation, light refreshments and music by the New Dharma Band. The book selection for 2013 is the historical novel, "Sarah's Key," by Tatiana de Rosnay.
· "Peace in the Streets" — 12 p.m.-3:30 p.m., Saturday, Sept. 20. Early Peace Day celebrants can enjoy in-town activities for the whole family, a scavenger hunt with great prizes including $100 grand prize, Jump and Slide inflatable bouncers, continuous live music up and down Mamane Street and more.
· "Run for Peace" – 2:30 p.m., Saturday, Sept. 20 - a fun run/walk through town just before the Peace Day Parade starts. The 5K route begins at Honokaa High and Intermediate School, takes a long loop out towards Waipio Valley and back. Cost is $25 per person includes a Peace Day T-shirt with cash prizes to be awarded to division winners.
· 7th Annual "Peace Day Parade" - Stepping off at 4 p.m., Saturday, Sept. 20 (Peace Day) to include clowns, unicyclists, stilt-walkers and costumed cirque performers from Hiccup Circus, colorful Prince Dance, the dynamic drums of Ryukyukoku Daiko and thousands of origami cranes to honor the Sasaki family, special guests of the Peace Committee. Festival to follow with food booths, live entertainment onstage, ZooChoo train rides, Jump and Slide, Silent Auction and a large community Bon Dance for everyone to join. This is a drug and alcohol free event. No coolers, please.
On Sunday, September 21, we have the Peace Day Concert starring John Cruz, a joint benefit for the Peoples Theater projector fund. Doors open at 6 p.m. for the 7 p.m. show. Tickets at the door are $15 with discounts available for seniors and students.

For information call or to participate or otherwise kokua, Miles Okumura at 640-4602 or Cathey Tarleton at 883-0669 or email info@PeaceDayParade.org or visit www.peacedayparade.org.

REGGAE AFTER PARTY - 7:30PM Satuday Sept. 20th at the People's Theatre with The Heavy's
JOHN CRUZ for PEACE and PEOPLE'S! A Joint Fundraiser :)

Sunday September 21st, 7pm

On International Peace Day in Honoka'a, we do it "Island Style," with Hawaiian music legend John Cruz in his first-ever Honoka'a Concert. A very special celebration of Peace Day and fundraiser for the Honoka'a Peoples Theater. At only $15 per ticket - with discounts for seniors and students - you won't want to miss being part of the music!
John has distinguished himself as one of the most talented artists that has ever come from Hawaii. He was named the Best Singer Songwriter by Hawaii Magazine in 2008. This well-earned reputation became even more solidified when he released his long-awaited second album, One of These Days in 2007. It debuted firmly at #1 in Hawaii, #2 on the Billboard Heatseekers Chart and #6 on the Billboard World Chart. The Hawaii Academy of Recording Arts gave the CD its highest honor in 2008, by awarding John the Na Hoku Hanohano Award for Contemporary Album of the Year. Honolulu Magazine named the album one of the "Top 25 Greatest Hawaii Albums of the New Century" in 2012. It delivers more of the warm, heartfelt melodies and passionate, soulful vocals that John's fans have grown to know and love. Look for his next album here in 2014!
SALSA LATINOS WITH FARA TOLNE

Saturday Sept. 13 7pm!

Dust off your dancing shoes with hot salsa, don't miss the rythmic sounds of Salsa Latinos live at the People's Theatre! Short dance lesson 6:30 pm before the show by the lovely Angel Prince and fabulous Michel Anna Carrillo!
THE CONGRESS (Independent/Unrated)

Friday, Sunday, , Sept. 12, 14, (5pm)
Thursday Sept. 18 (5pm)
Arthouse, Science Fiction, Fantasy Adventure. 2hr 2min . From critically acclaimed director Ari Folman (Waltz with Bashir) comes this unusal arthouse live action and animation science fiction peice. More than two decades after catapulting to stardom with The Princess Bride, an aging actress (Robin Wright, playing a version of herself) decides to take her final job: preserving her digital likeness for a future Hollywood. Through a deal brokered by her loyal, longtime agent (Harvey Keitel) and the head of Miramount Studios (Danny Huston), her alias will be controlled by the studio, and will star in any film they want with no restrictions. In return, she receives healthy compensation so she can care for her ailing son and her digitized character will stay forever young. Twenty years later, under the creative vision of the studio's head animator (Jon Hamm), Wright's digital double rise! s to immortal stardom. With her contract expiring, she is invited to take part in "The Congress" convention as she makes her comeback straight into the world of future fantasy cinema.
Critics: TIME Out - "Ari Folman takes a determined stride into the past with this dizzying, disjointed, always fascinating live action-animation hybrid" B
Film.com - "Ari Folman is a filmmaker determined to make movies his own way" A-
MSN Movies - "...commits to Big Ideas of identity and integrity with Robin Wright remarkably anchoring it all as, well, herself."
Daily Express - "Offers a sprawling, eye-popping psychedelic trip into the moral dilemmas of the digital age."
ViewLondon - "Ari Folman examines our relationship with cinema and takes a satirical swipe at Hollywood in this stunning and stimulating sci-fi fantasy which combines live action with animation."
SFX Magazine - "A beautiful looking, occasionally brilliant, outrageously indulgent trip."
GUARDIANS OF THE GALAXY (PG-13)

Friday, Sunday, , Sept. 12, 14, (7pm)
Tuesday ,Thursday Sept. 16 & 18 (7pm)
Friday, Tuesday, Wednesday, Thursday, Sept. 19, 23, 24 & 25 (5pm)
Science Fiction, Fantasy, Action. 2hr 1min . From Marvel, the studio that brought you the global blockbuster franchises of Iron Man, Thor, Captain America and The Avengers, comes a new team-the Guardians of the Galaxy. An action-packed, epic space adventure, Marvel's "Guardians of the Galaxy" expands the Marvel Cinematic Universe into the cosmos, where brash adventurer Peter Quill finds himself the object of an unrelenting bounty hunt after stealing a mysterious orb coveted by Ronan, a powerful villain with ambitions that threaten the entire universe. To evade the ever-persistent Ronan, Quill is forced into an uneasy truce with a quartet of disparate misfits-Rocket, a gun-toting raccoon, Groot, a tree-like humanoid, the deadly and enigmatic Gamora and the revenge-driven Drax the Destroyer. But when Quill discovers the true power of the orb and the menace it poses to the cosmos, he must do! his best to rally his ragtag rivals for a last, desperate stand-with the galaxy's fate in the balance
MOOD INDIGO (Foreign/Unrated)

Tuesday, Sept 16th (5PM) - Last show!

Arthouse, Foreign, Romance, Comedy, Fantasy. 1hr 34min . Eminently inventive Michel Gondry finds inspiration from French novelist Boris Vian's cult novel to provide the foundation for this visionary and romantic love story starring Audrey Tautou (Amélie, Coco Before Chanel) and Romain Duris (The Beat My Heart Skipped). Set in a charmingly surreal Paris, Duris plays wealthy bachelor Colin, whose hobbies include developing his pianocktail (a cocktail-making piano) and devouring otherworldly dishes prepared by his trusty chef Nicolas (Omar Sy, The Untouchables). When Colin learns that his best friend Chick (Gad Elmaleh, The Valet), a fellow acolyte of the philosopher Jean-Sol Partre, has a new American girlfriend, our lonely hero attends a friend's party in hopes of falling in love himself. He soon meets Chloé (Audrey Tautou) and, before they know it, they're dancing to Duke Ellington and plunging headfirst into a romance that Gondry rapturously depicts as only he can. Their whirlwind courtship is tested when an unusual illness plagues Chloe; a flower begins to grow in her lungs. To save her, Colin discovers the only cure is to surround Chloe with a never-ending supply of fresh flowers. MOOD INDIGO was nominated for three 2014 César Awards: Étienne Charry (Best Original Music), Florence Fontaine (Best Costume) and Stéphane Rozenbaum (Best Production Design)
Newsday
John Anderson

A mad mix of what Tex Avery, Rube Goldberg and the silent-film fantasist Georges Melies might have come up with if they'd put their feverish heads together.

B+

NPR
Tomas Hachard


Mood Indigo thrives on clutter and near-total loss of control.

A-

Philadelphia Enquirer
Steven Rea


It's hard not to take delight in Michel Gondry and his whooshing, bendable universe.

A-


Los Angeles Times
Kenneth Turan


Though the relentlessness of the on-screen antics threatens to wear you out, the film is over before that can quite happen.

B


New York Times
Manohla Dargis

A wearying experience that resembles being locked in a very small room with an exceptionally bright, pathologically self-absorbed child who will not shut up or calm down.

C+

FIRST FRIDAY in HONOKAA

Sept. 5th
HALFWAY PARTY w/ live reggae, blues, indie, hula, silent auction and more! 5 to 7 pm

LOS HERMANOS MACANA! 7-10 pm
Some awesome items worth thousands upcoming in the Silent Auction happening 5-7:30pm during our People's Projector Halfway Party tomorrow, First Friday Sept. 5th, including:
Fabulous Theatre Art by Aza Summers
Beautiful Paintings by Hawaii Landscape artist William DeShazo
100 gal Biodynamic Compost Tea treatment from Living Soils Organic for your garden/farm
Theatre print bags by Art Brothers Screenprinting
Private Screening w/ popcorn at the People's Theatre
Local Living Book by Writer Diane Scheurell
Gift Certificates from Honokaa Surf & Skate and Botanical World Adventures
Local Organic Veggie Basket from The Kohala Center's Ka Hua Aina Farm, Fruit Baskets and more from other great farms
Tickets to upcoming great concerts by Lazarbear Productions
1 month of Salsa and Tango classes by Angel Prince
Glass Art by Local Artists, Food, Flowers, Movie Posters, Film Strips, T-shirts and more!
Also happening is a raffle for many other great prizes, swing by the theatre for free popcorn and a fantastic evening! If you're feeling hungry, swing by Village Burger in Waimea for a special People's Theatre burger thru the month of September!
BOYHOOD (R) - held over!

Saturday, Sunday September 6 & 7 (5pm)
Indie, Drama. 2hr 45min . Filmed over 12 years with the same cast, Richard Linklater's BOYHOOD is a groundbreaking story of growing up as seen through the eyes of a child named Mason (a breakthrough performance by Ellar Coltrane), who literally grows up on screen before our eyes. Starring Ethan Hawke and Patricia Arquette as Mason's parents and newcomer Lorelei Linklater as his sister Samantha, BOYHOOD charts the rocky terrain of childhood like no other film has before. Snapshots of adolescence from road trips and family dinners to birthdays and graduations and all the moments in between become transcendent, set to a soundtrack spanning the years from Coldplay's Yellow to Arcade Fire's Deep Blue. BOYHOOD is both a nostalgic time capsule of the recent past and an ode to growing up and parenting. It's impossible to watch Mason and his family without thinking about our own journey.
Philadelphia Enquirer
Stephen Rea

Is it dumb to say, "Wow?" I don't care. Wow.

A


San Francisco Chronicle
Mick LaSalle


Few filmmakers ever make a great movie. Fewer still ever make a movie that expands what movies can express. Richard Linklater does both with Boyhood.

A

Washington Post
Ann Hornaday


As a film that dares to honor small moments and the life they add up to, "Boyhood" isn't just a masterpiece. It's a miracle.

A


TIME Magazine
Richard Corliss


Boyhood shimmers with unforced reality. It shows how an ordinary life can be reflected in an extraordinary movie.

A


NPR
Bob Mondello

The film gives every appearance of happening exactly the way life does, And exactly the way life does, it makes you care.

A

Further Back in August:
PLANTATION FESTIVAL

Saturday August 16 (All day event in town with films at the People's Theatre too!)

This is an all day event from 10 a.m.-5 p.m. Saturday, Aug. 16. Join the potluck and talk story with friends from 6-8 p.m. at Honokaa High School's cafeteria as you wind down from this exhilarating day of seeing old friends, reminiscing and reflecting.The main dish of kalua and cabbage will be enriched with the many local potluck dishes and desserts brought to share. This entire event is free, and everyone is invited.
September marks the 20th anniversary of the closure of Hamakua Sugar Company. The day will include showings of various Hamakua Sugar Company videos, as well as picture slide shows from well-known local photographers at the Honokaa People's Theatre.The food booths are representative of the different ethnic groups that worked on the sugar plantations. Assorted cultural entertainment will spotlight this vivid heritage throughout the day.For information or any questions, contact Darde Gamayo at plantationdays@yahoo.com or call 640-8114he NHERC (North Hawaii Education and Research Center) Heritage Center in Honokaa is looking for photographs of the final harvest of the Hamakua Sugar Company. The center will scan the original and make a copy for their archives.Call Momi Naughton at 775-8890 for! additional information.
DAWN OF THE PLANET OF THE APES (PG-13)

Tuesday, Wednesday, Thursday, Friday, Saturday, Sunday August 19, 20, 21, 22, 23 & 24 (7pm)
Action, Science Fiction & Fantasy. 2hr 10min . A growing nation of genetically evolved apes led by Caesar is threatened by a band of human survivors of the devastating virus unleashed a decade earlier. They reach a fragile peace, but it proves short-lived, as both sides are brought to the brink of a war that will determine who will emerge as Earth's dominant species.
USA Today
Claudia Puig

An exciting and engrossing blockbuster with weighty themes, it raises important moral questions as it keeps viewers riveted.

B

Rolling Stone
Peter Travers


Within the fertile area between promise and execution, Dawn is dynamite entertainment, especially in the rousing first hour

A-

NPR
Ian Buckwalter


It's the first big tent-pole film of 2014 that nails everything from start to finish, blending thoughtful allegory, meaningful science fiction and dazzling action spectacle without a hitch.

A


TIME Magazine
Richard Corliss


When it gets going, it's a pretty fine movie

B

Wall Street Journal
Joe Morgenstern

Dawn of the Planet of the Apes is an extremely high-functioning sci-fi thriller about extremely high-functioning apes. Some of it may seem silly in the recounting, or in the trailer, but it doesn't feel silly in the theater.

A-

HOW TO TRAIN YOUR DRAGON 2 (PG)

Tuesday, Wednesday, Thursday August 26, 27, 28 (7pm)
Friday, Saturday, Sunday August 29, 30 & 31 (5pm)
Kids, Family, Comedy, Animation, Fantasy. 1hr 45min . DreamWorks Animation returns to the world of dragons and Vikings in this sequel to their successful 2010 outing How to Train Your Dragon. The original film followed the exploits of a Viking chief's son, who must capture a dragon in order to mark his passage into manhood and prove his worthiness to the tribe.
Wall Street Journal
Joe Morgenstern

Most sequels get made for commercial reasons, whether or not the world needs them. "How to Train Your Dragon 2" is a movie the world needs.

A


Seattle Times
Moira MacDonald


Young and old fans of the first movie will be lining up for the wit, for the inventiveness of the characters, for the breathtaking visuals - and just the sheer fun of it all

A-

New York Times
Stephen Holden


Its thundering air-war sequences, with hordes of dragon-riding fighters swarming into battle, have the swooping, gliding kineticism of vintage newsreels of World War II dogfights.

A-


Rolling Stone
Peter Travers


Dragon 2, like The Empire Strikes Back, takes sequels to a new level of imagination and innovation. It truly is a high-flying, depth-charging wonder to behold.

A


Chicago Sun-TImes
Bill Zwecker

Not only does this second movie match the charm, wit, animation skill and intelligent storytelling of the original, I think it even exceeds it.

A

MAMANE ST. MUSIC CLUB LIVE IN THE PEOPLE'S CAFE
30'S JAZZ, HAWAIIAN, AND LATIN JAM SESSION

Every Saturday 11:30 am to 2:30 pm or til pau

MALEFICENT (PG)

Last Showing moved Wed & Thur Aug 13 & 14, 3pm
CLOSED THIS WEEKEND DUE TO STORMS Thursday August 7 THRU Sunday August 10th
Globe & Mail
Kate Taylor

Long live the feminist revisionist backstory...

B

Los Angeles
Betsy Sharkey


This is Jolie's film because of the Maleficent she makes. Everyone else, even Aurora, fades in her presence.

A

-
New York Times
Manhola Dhargis


I'm still not sure if the movie's smack-down between patriarchy and matriarchy is the way to go, but at least nobody here is warbling about what she wants before hitting the road to self-actualization.

A-


Rolling Stone
Peter Travers


Jolie comes to this party ready to bite, but the movie muzzles her. Even at 97 minutes, Maleficent is still one long, laborious slog.

C-

Wall Street Journal
Joe Morgenstern

Suffocatingly elaborate yet insufficiently bewitching.

C

FIRST FRIDAY IN HONOKAA!

Friday August 1 (5-10pm)

First Friday hits again in Honoka`a Town! The Honoka`a Business Association has put together FREE Live Music, Later Store Hours, Classes, Demonstrations, Booths and Much More, Honoka`a will be hosting vendors, artists and musicians from all over the Big Island, from 5- 8 pm all along Mamane street in Downtown Honoka`a.
Here at the People's Theatre we have Hula at 5pm by Kumu Aloha, live Music by ANA Electric (formerly Big Time R&B) at 6pm, DJ Nubaui at 7:45, info booths, awesome smoothies and espresso, ono grinds and much more, come check us out!

Please contact Alison Higgins of Grace Flowers or Michelle Barthel of Big Island Grown to get involved!
This is a free event and open to the public.
Previously at the People's Theatre:
HPAF PRESENTS STRINGS AND THINGS
WITH IGGY JANG & GARY WASHBURN

Thursday July 17 (7pm)


THE EDGE OF TOMORROW (PG-13)

Friday, Saturday, Sunday July 11, 12, 13 (5pm)

Tuesday Wednesday July 15, 16 (7:15pm)
Friday, Saturday, Sunday July 18, 19 & 20 (5pm)

NPR
Ian Buckwalter

Refreshing and unexpected, both for its humor and for its upending of action norms.

B

Toronto Star
Peter Howell


A sharp sci-fi thriller that's going to be hard to beat as the summer's best blockbuster.

A

-
New York Times
Manhola Dhargis


In "Edge of Tomorrow," Mr. Liman brings Mr. Cruise's smile out of semiretirement and also gives him the kind of physical challenges at which he so brilliantly excels.

A-


Wall Street Journal
Joe Morgenstern


It's a rousing spectacle, interspersed with touching moments of really hard trying.

B+

Los Angeles Times
Kenneth Turan

It's a star-driven mass-market entertainment that's smart, exciting and unexpected while not stinting on genre satisfactions.

A

XMEN- DAYS OF FUTURE PAST (PG-13)

Friday, Saturday, Sunday July 11, 12, 13 (7pm)

Tuesday Wednesday July 15, 16 (5pm)
Friday, Saturday, Sunday July 18, 19 & 20 (7pm)

NPR
Bob Mondello

Quicksilver ... is the coolest of this picture's new guys, zipping around so fast ... that he can taste soup, rearrange guards' limbs, and nudge bullets off their trajectories all in the time it takes to blink.

A-

Rolling Stone
Peter Travers


Step up, cynics, and see the summer 2014 blockbuster that gets damn near everything right.

A

-
Seattle Times
Soren Anderson


Once it reaches takeoff velocity, "Days of Future Past" becomes one of the best installments in the "X-Men" series.

A-


Wall Street Journal
Joe Morgenstern


Everything is of a piece, and it's dazzling.

A-

Los Angeles Times
Betsey Sharkey

Time travel, Peter Dinklage and 1970s kitsch top a very long list of what makes "X-Men: Days of Future Past" such a blast.

B

FOURTH OF JULY FIRST FRIDAY WITH DAN BRAUER & FRIENDS

Friday July 4 (7:30pm)

SHOWCASE 2014 BENEFIT CONCERT
W/ Keikilani Lindsey, Ryan Higgins, Brad Bordessa, Jan Siedes

Saturday July 5 (7pm)

NEIGHBORS (R)

Tuesday, Wednesday, Thursday July 8, 9 & 10 (5pm)

Comedy. 1hr 36min . Seth Rogen, Zac Efron and Rose Byrne lead the cast of Neighbors, a comedy about a young couple suffering from arrested development who are forced to live next to a fraternity house after the birth of their newborn baby. Neighbors is directed by Nick Stoller (Forgetting Sarah Marshall, Get Him to the Greek).
Philadelphia Enquirer
David Hiltbrand

It's the most rollicking frat comedy since Revenge of the Nerds II. (Miss you, Booger.)

B+

Los Angeles Times
Betsy Sharkey


This raunchy unrooting of a settled suburban idyll exposes the considerable angst of emerging adulthood with a kind of scatological fervor designed to elicit oodles of inappropriate laughs.

B-

Peter Travers
Rolling Stone


You expect hardcore hilarity from Neighbors, and you get it. It's the nuance that sneaks up on you.

B+


New York Times
A.O Scott


A status report on mainstream American movie comedy, operating in a sweet spot between the friendly and the nasty, and not straining to be daring, obnoxious or even especially original. It knows how to have fun. How very grown-up.

B+

Seattle Times
Moira MacDonald


The most shocking thing about the hard-R comedy "Neighbors" is that - surprise - it's actually rather endearing.

B

GRAND BUDAPEST HOTEL (R)

Friday, Saturday & Sunday June 27, 28 & 29 (7:15pm)

Tuesday, Wednesday, Thursday, Sunday July 1, 2, 3 & 6 (5pm)
Tuesday Wednesday & Thursday July 8, 9 & 10 (7pm)

NPR
Ian Buckwalter

Grand Budapest is a culmination of the tinkly music-box aesthetic of Anderson's work to date, turned up to 11.

A

Rolling Stone
Peter Travers


It's a filigreed toy box of a movie, so delicious-looking you may want to lick the screen. It is also, in the Anderson manner, shot through with hubris..

A

-
New York Times
A.O. Scott


This movie makes a marvelous mockery of history, turning its horrors into a series of graceful jokes and mischievous gestures. You can call this escapism if you like. You can also think of it as revenge.

A


Wall Street Journal
Joe Morgenstern


Mr. Anderson's lovely confection ... keeps us smiling, and sometimes laughing out loud. Yet acid lurks in the cake's lowest layers.

A-

Salon.com
Andrew O'Hehir

This is one of Anderson's funniest and most fanciful movies, but perversely enough it may also be his most serious, most tragic and most shadowed by history, with the frothy Ernst Lubitsch-style comedy shot through with an overwhelming sense of loss.

A

GODZILLA (PG-13)

Friday, Saturday & Sunday June 20, 21 & 22 (7pm)

Tuesday, Wednesday, Thursday June 24, 25 & 26 (5pm)

Friday, Saturday & Sunday June 27, 28 & 29 (5pm)

SciFi Fantasy, Action. 2hr 3min . In Summer 2014, the world's most revered monster is reborn as Warner Bros. Pictures and Legendary Pictures unleash the epic action adventure "Godzilla." From visionary new director Gareth Edwards ("Monsters") comes a powerful story of human courage and reconciliation in the face of titanic forces of nature, when the awe-inspiring Godzilla rises to restore balance as humanity stands defenseless.
NPR
Bob Mondello

We're here to see the film's leading lizard, who is pretty gorgeously realized by an army of digitizers, even if he seems just a bit-player in his own movie for the first hour or so.

B+

Miami Herald
Rene Rodriguez


In Godzilla, director Gareth Edwards sets out to revive something that has practically disappeared from big-budget Hollywood spectacles: A sense of awe.

B+

Wall Street Journal
Joe Morgenstern


The more elements the movie piles on, the more diffuse and disjointed it becomes.

C


Rolling Stone
Peter Travers


In the last third of this lumbering reboot, the latest Godzilla springs to life and wakes up the wide-eyed kid in all of us.

B

USA Today
Claudia Puig

Aiming for a titanic tale that is also seriously ominous, Godzilla opens with a bang and concludes with an exhilarating roar.

B

RIO 2 (PG)

Tuesday, Wednesday, Thursday June 3, 4 & 5 (5pm)

Comedy, Animation, Family. 1hr 41min . It's a jungle out there for Blu, Jewel and their three kids in RIO 2, after they're hurtled from that magical city to the wilds of the Amazon. As Blu tries to fit in, he goes beak-to-beak with the vengeful Nigel, and meets the most fearsome adversary of all - his father-in-law. All our favorite RIO characters including voices of Ann Hathaway, will.i.am, are back, and they're joined by Oscar nominee Andy Garcia, Gram! my winner Bruno Mars, Tony winner Kristin Chenoweth and Oscar/Emmy Tony winner Rita Moreno. RIO 2 also features new Brazilian artists and original music by Janelle Monae and Wondaland.
Los Angeles Times
Betsey Sharkey

Wonderfully animated and well-voiced, "Rio 2" is nevertheless too much. Too much plot, too many issues, too many characters.

C

Chicago Sun-Times
Bill Zwecker


It's as good as the first one and sure to please both the kiddies and adults with its two-tiered humor.

B+

Hollywood Reporter
Justin Lowe


There's plenty here to attract both kids and adults alike in Saldanha's colorful imagining of the Amazonian rainforest's avian communities.

B+


New York Times
Manhola Dargis


The cinematic equivalent of attack by kaleidoscope, "Rio 2" sucks you in and whirls you around before spitting you out, exhausted.

C+

TIME Magazine
Richard Corlis

This is an eager entertainment machine that will keep the kids satisfied.

B-

CAPTAIN AMERICA (PG-13)

Tuesday, Wednesday June 3 & 4
(7pm)
2hr 16min . After the cataclysmic events in New York with The Avengers, Steve Rogers, aka Captain America, living quietly in Washington, D.C. and trying to adjust to the modern world. But when a S.H.I.E.L.D. colleague comes under attack, Steve becomes embroiled in a web of intrigue that threatens to put the world at risk. Joining forces with the Black Widow, Captain America struggles to expose the ever-widening conspiracy while fighting off professional assassins sent to silence him at every turn. When the full scope of the villainous plot is revealed, Captain America and the Black Widow enlist the help of a new ally, the Falcon. However, they soon find themselves up against an unexpected and formidable enemy-the Winter Soldier.
Toronto Star
Peter Howell

The best kind of blockbuster comic-book movie, tweaking the brain while dazzling the eye.

A

Rolling Stone
Peter Travers


Powered by a dynamite Evans and a first-rate cast, this movie overcomes its plot holes ...by making human frailty its primary focus.

B+

Variety
Scott Foundas


Chockfull of the breathless cliffhangers dictated by the genre, but equally rich in the quiet, tender character moments that made the first film unique among recent Marvel fare ...

A-


TIME Magazine
Richard Corlis


... fulfills all the expectations of a Marvel movie. But this time the danger doesn't emanate from a fantasy villain like Neutron or an imaginary realm like Asgard.

B

RichardRoeper.com
Richard Roeper

We not only get an edgier, more complex, more compelling storyline, we get the most badass 95-year-old the world has ever known.

A-

FIRST FRIDAY FASHION SHOW AT THE PEOPLE'S THEATRE

Friday June 6th (7:30pm) FREE!

A fun evening show of fashion in Honokaa, celebrating First Friday in Honokaa style, including Mamane Street shops and local Hamakua designers. Fabulous fashion for the summer includes outfits from Indigo Sage, Big Island Grown, The Green Chair, Aloha Girl Nails, Grace Flowers, Taro Patch Gifts, Designs by Kira and more! Don't miss First Friday in Honokaa with music up and down Mamane Street and more!
AMAZING SPIDER MAN 2 (PG-13)

Friday June 5 (5pm) Saturday & Sunday June 6 & 7 (7pm)
Tuesday, Wednesday & Thursday June 10, 11 & 12 (7pm)
Friday & Sunday June 13 & 15 (7pm)
2hr 22min . We've always known that Spider-Man's most important battle has been within himself: the struggle between the ordinary obligations of Peter Parker and the extraordinary responsibilities of Spider-Man. But in The Amazing Spider-Man 2, Peter Parker finds that a greater conflict lies ahead. It's great to be Spider-Man (Andrew Garfield). For Peter Parker, there's no feeling quite like swinging between skyscrapers, embracing being the hero, and spending time with Gwen (Emma Stone). But being Spider-Man comes at a price: only Spider-Man can protect his fellow New Yorkers from the formidable villains that threaten the city. With the emergence of Electro (Jamie Foxx), Peter must confront a foe far more powerful than he. And as his old friend, Harry Osborn (Dane DeHaan), returns, Peter comes to realize that all of his enemies have one thing in common: OsCorp.
TRADITIONAL JAPANESE MUSIC CONCERT

Saturday June 7th (4pm) FREE!

A unique evening of traditonal Japanese music performed by prominent Japanese Shamisen player, Maestro Shibashu together with his students who are from Honolulu and Japan.The concert will be for Shamisen (traditional Japanse three string instrument) and traditional Japanese songs consisting Kouta (short phrasing songs)and Hauta (fragmental phrasing songs) which were very popular in the latter Edo period and the early Meiji period. This performance is sponsored by the Hawaii Shibashu Kai in Honolulu in cooperation with Hawaii Senior Life Enrichment Association, a non-profit charibable organization with IRS-501(c)(3).
The concert will include Shamisen group performances and individual performance of the traditional Kouta/Houta (ditty songs). The Hawaii Shibashukai Club for Japanese traditional music enthusiasts was founded in Honolulu in 2012 by Shibashu from Tokyo, Japan. Shibashu visits Honolulu 4x per year to teach the shamisen, a traditional Japanese 3 stringed instrument, and Kouta/Houta songs accompanied by shamisen. The Shibashukai club's first concert was in 2012 in Honolulu, and is now presenting its second concert in Honokaa at the People's Theatre.
Shibashu, shamisen master, was born in 1953 and began study under the auspice of Kouta master Kasuga Toyo-Eishiba at the age of 18. He has taught more than 500 students at his studio in Tokyo. The Shibashukai Club of Japan presents in the concert hall every two years with audiences of greater than 2000. Shibashu and his mentor, Kasuga Toyo-Eishiba perform concerts yearly for the Nippon Broadcasting Corporation. He has made multiple recordings of shamisen and Kouta/Houta music. He is trustee of the largest Kouta school in Japan.
VOLCANO SCAPES: DANCING WITH THE GODDESS

Friday & Sunday June 13 & 15 (5pm)
Tuesday, Wednesday & Thursday June 17, 18 & 19 (7:30pm)
1hr 42min . The latest in the "VolcanoScapes" documentary series, "Dancing with the Goddess" takes us into a new world of respect, wisdom and awe for one of the most amazing creations anywhere… the birth of the earth! Hawaiian volcanoes fascinate us… halaus chant and dance in honor of Pele, the Goddess of Fire and Volcanoes; many others "dance" with the Goddess in a variety of other ways. Photographers, tour guides, artists, scientists, poets and musicians are all influenced by Pele's magnificent manifestations… and all these interactions can be considered hula.
"Hula is the dance of life and life cycles."
Hawaiian Cultural Adviser Kekuhi Kealiikanakaoleohaililani
Emmy Award-Winner, Mick Kalber has been documenting the current eruption of Kilauea Volcano since it roared to life in the mid-80s. This two-hour epic will take you behind the scenes of thirty years of Kalber's amazing volcanography; high fountaining eruptions, the devastation of Kalapana, the ash eruption deep inside Halemaumau crater, littoral explosions, lava flows, tubes, a variety of spectacular ocean entries and much, much more! It's the untold beauty of the world's most active volcano… told through the eyes and voices of those who are most intimate with the Goddess, Pele.
Make scientific discoveries with US Geological Survey scientist, Mike Poland close up to the "off-limits" ash eruption of Halemaumau and listen to "Pele's Song" with infrasound scientist Milton Garces. Explore the poetry of renowned storyteller, Kim Dark. Watch the amazing recreation of Pele's flows by glass artist, Daniel Moe. Collect volcanic images with world famous photographer, G Brad Lewis. Ride the ocean waves to tour the early morning ocean entry with boat captain Shane Turpin, dive below to witness underwater pillow lava captured by videographer/diver, Mike May, and soar above huge, blistering lava flows with helicopter pilot, Cal Dorn. It's an experience you won't want to miss!
Kumu and Hawai`ian Cultural Expert – Kumu Ehulani Stephany
Halau Hula Ka Makani Hali`ala O Puna – Kahiko Hula
Cultural interpretation by Kekuhi Kealiikanakaoleohaililani
Slack Key music by Ben Kaili
Produced by Mick & Ann Kalber and Mark Richford
Post Production by Tropical Visions Video, Inc;
AN ALL ISLAND DANCE AFFAIR (PG-13)
Saturday Saturday June 14th (7pm)
The ALL ISLAND DANCE AFFAIR hits the floor at the Honokaa People's Theatre Saturday June 14 at 7pm, bringing together dancers from all walks to a mixed evening of Ballrom, Latin, Tango and Swing headlined by The Johnny Shot Band and dance performances by top professional and amateur couples. Don't miss this evening to come out and strut your stuff in a benefit for Project Aware, a non profit that promotes ocean awareness, protecting coral reefs and preventing shark finning and much more. Come out and join the fun!
MUPPETS MOST WANTED (PG)
Tuesday, Wednesday, Thursday May 6, 8 & 11 (5pm)
Family & Kids, Action Adventure & Comedy. 1 hr 52min .Disney's "Muppets Most Wanted" takes the entire Muppets gang on a global tour, selling out grand theaters in some of Europe's most exciting destinations, including Berlin, Madrid, Dublin and London. But mayhem follows the Muppets overseas, as they find themselves unwittingly entangled in an international crime caper headed by Constantine-the World's Number One Cr! iminal and a dead ringer for Kermit the Frog-and his dastardly sidekick Dominic, aka Number Two, portrayed by Ricky Gervais. The film stars Tina Fey as Nadya, a feisty prison guard, and Ty Burrell as Interpol agent Jean Pierre Napoleon.
THE HAUMANA (not rated) - DON'T MISS THIS AWARD WINNING LOCAL FILM!


Tuesday Thursday Sunday May 6, 8 & 11 (7pm)
THE HAUMĀNA is an independent feature film produced in Hawai`i.
*Haumāna n. Students, pupils. Perhaps lit., to lay before one (hau) a ball of masticated food (māna)
Synopsis:
Jonny Kealoha is the charismatic host of a struggling Waikiki Polynesian lū`au show. To everyone's surprise, including his own, he is appointed as the successor to a high school boy's hula class when his former Kumu Hula (master hula teacher) passes away. He becomes as much a student as a teacher through the demands of leading the boys to a significant cultural event and rediscovers the sanctity of the culture he had previously abandoned.
With choreography and cultural consulting by Robert Cazimero, Lanakila Casupang, Maelia Loebenstein-Carter and Kaipo Hale
Starring: Tui Asau, Tauarii Nahalea-Marama, JD Tanuvasa, Cedric Jonathan, Christopher Latronic, Saitia Faaifo, Buddy Martin, Uluwehiikawekiuokalani Keaunui, Mary Pa`alani, Marlene Sai, and Kelly Hu as "Linda, the Bartender"
AWARDS:
Los Angeles Asian Pacific Film Festival – Audience Award (Narrative Feature)
Los Angeles Asian Pacific Film Festival – Special Jury Award – Best First Feature
Los Angeles Asian Pacific Film Festival – Grand Jury Award (Nominated)
Hawaii International Film Festival – Audience Award (Narrative Feature)
CAAM Fest – Jury Award (Nominated)
Philadelphia Asian American Film Festival – Audience Award (Narrative Feature)
Orlando Film Festival – Best Film (Nominated)
Orlando Film Festival – Best Ensemble Cast (Nominated)
HONOKAA HIGH JAZZ BAND (ALL AGES)
Friday May 9 (7pm) $5 adult, $3 student/seniors

The Honoka'a High School Jazz Band is a group of advanced music students who uphold a long tradition of excellence at Honoka'a High and Intermediate School. Under the direction of Gary Washburn, a dedicated teacher and accomplished jazz artist, the band is considered one of the states top High School Bands. His award-winning concept of High School Band is unique only unto itself. It is completely geared toward teaching students how to become popular music performers, many of them moving on from high school into the entertainment industry. In 2010, Gary was awarded the "Class Nobel Educator of Distinction Award" and in 2011 the Grammy Foundation awarded him with a very sizeable grant for his unique and outstanding band program. Come see what this year's young performers have to offer on the big stage and say you saw them here first, from Rock to Reggae, Jazz to the classics, the HHS Jazz band are sure to knock your socks off!
KA WAI OLA (THE WATERS OF LIFE) COMMUNITY HOIKE

Saturday May 10 (5pm)

This evening is a presentation of Hawaiian perspectives on the subject of water as learned by Hamakua community members of all ages in an ongoing series of traditional cultural classes held by Kumu Lanakila Managuil through the University of Hawaii NHERC extension. The connectedness of people to place through the water cycles is exemplified by oli (chants) and hula (dance) as well as personal interpretations to share the knowlege of the area. Kumu Lanakila was born and raised in Hamakua, trained in Waipio in traditional practices, and has been the Hawaiian Studies teacher at Honokaa High and Elementary for over 8 years, as well as teaching through the Youth Center, College, and other community groups he continues sharing Hawaiian culture in the community through every means possible to keep the culture alive.
HONOKAA 7&8th Grade JAZZ BAND (ALL AGES)
Monday May 12 (7pm) $5 adult, $3 student/seniors

Getting these kids started in music early is one of the many projects Gary Washburn has cooking, on this evening come see the students of Honoka'a Middle School in a rockin serenade to the community. These kids are coming up! Under the direction of Gary Washburn
NONA BEAMER: A LEGACY OF ALOHA (ALL AGES) 
Wednesday   May 14  (7pm) 

Sunday   May 18  (5pm) 
Nona Beamer: A Legacy of Aloha' is a portrait of a remarkable Hawaiian dancer, teacher, and musician. As a child Nona ran headlong into the colonial influences that still suppressed the Hawaiian language and culture well into the 20th Century.  Through stories, songs, and dances, from some of those whose lives were changed by Aunty Nona, a picture emerges of the crusader who, quietly and sweetly, helped
reshape history and restore Hawaiian culture and dance.
THE NAVIGATORS: PATHFINDERS OF THE PACIFIC (ALL AGES) 
Celebrating the return of Hokulea & upcoming international voyage! Special Talk Story to follow film
Thursday    May 15  (7pm)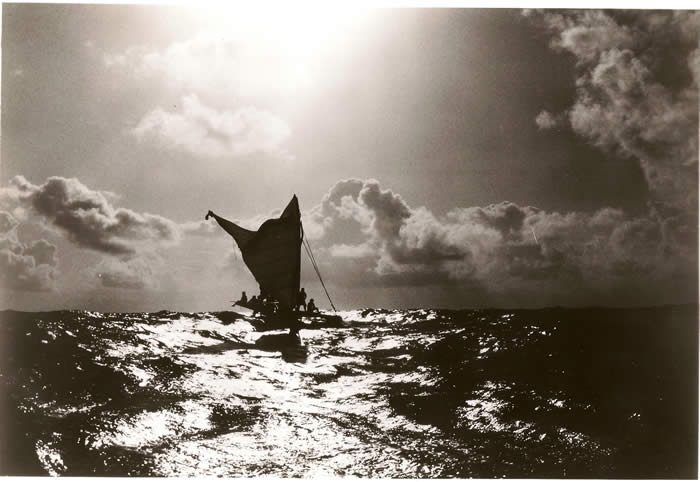 Over 1,000 years ago, the scattered islands of Polynesia were settled by an ancient seafaring people. Where did they come from? How did they navigate across the vast Pacific Ocean to settle one-third of Earth's surface? To find out, anthropologist Sam Low sets off across the pacific, the result of which is this inspiring and breathtaking documentary.
"The film presents fascinating theories about the origins of the Polynesian people weaving a thread between Satawal (a coral atoll in Micronesia), where the secrets of navigation still live; to Viti Levu in Fiji, where distinctive Lapita pottery has been discovered; to Huahine in the Society Islands where an 1,100 year old voyaging canoe has been unearthed; to the valleys and caves of Hawaii." "It will open a virtually unknown world to many "continental peoples," as Mainlanders are sometimes called, and help engender a new respect for an Oceanic tradition that still struggles to live on. And it should instill a justifiable pride in all those of pacific heritage whose ancestors accomplished some of the greatest feats of seafaring in history." -Honolulu Advertiser.
"The Navigators (is) a fine documentary which describes the exploration and settlement of ancient Polynesia by navigated voyages more than a thousand years ago - six centuries before Columbus discovered America." "Using only the wind, stars, flights of birds and other natural signs to guide them, the ancestors of today's Polynesians sailed their 100 foot long, double hulled canoes across an area larger than Europe and North America combined on voyages that lasted for months. This fascinating documentary was made by Sam Low with the help of Mau Piailug, one of the last remaining palu, the non-instrument navigators of the Caroline Islands of Micronesia." San Francisco Chronicle.
"It inspires, educates, and preserves native knowledge in a way that appreciates and values indigenous ways of knowing." Chad Kālepa Baybayan, Navigator in Residence, 'Imiloa Astronomy Center of Hawaii"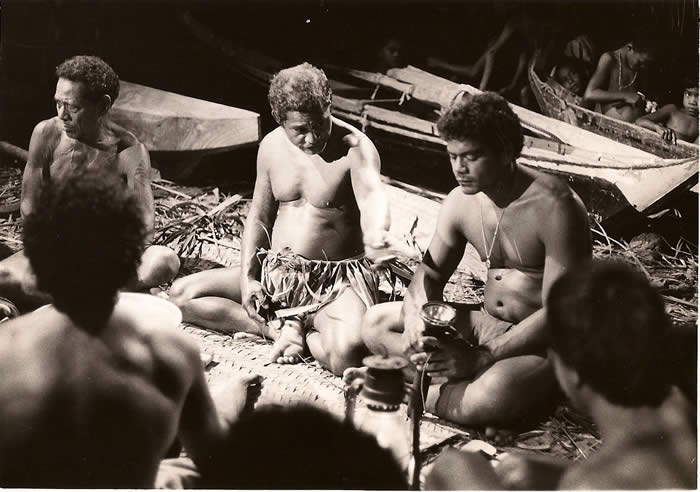 CINEMA PARADISO -ARGENTINE TANGO MILONGA & PERFORMANCE w/ reknown international Tango performers Hugo & Celina Patyn

Friday     May 16  (6pm Dance Workshop, 7:30 pm Milonga & Performance) 

Simply put, they are superstar performers in Argentine Tango. They have appeared in multiple Broadway and world traveling shows. They are back in the US for a tour (shows and lessons).  Hugo was part of several companies which toured over 250 cities including, New York, Rome, Tokyo, Toronto, Jakarta,Los Angeles, Mexico City, Seoul, Taipei, Madrid and Las Vegas, some of these shows were Forever Tango, Tango Dreams, Super Tango, Alma de Tango, I Tango, Bien Argentino, Passion of Tango among others.
Today, besides continuing with his career Hugo has his own academy which hundreds of people pass daily to learn different branches of song and dance music.
Celina began her dance studies at an early age. She trained in ballet, contemporary, jazz, folk and especially in Tango Argentino. She has traveled to Uruguy as part of the Caramel Theatre Company. She has performed in various scenarios of Buenos Aires, with Hugo Patyn's Company Emporio Tango. Celina's dance is dynamic, sensual, sophisticated and elegant. http://www.hugopatyn.com
HANAU KE ALI'I

Saturday May 17th (7pm)
"Born is the chief!" King Kamehameha I united the Hawaiian Islands into one royal kingdom after years of conflict.  This hula drama will take the viewers into old Hawaiʻi and show the importance of perpetuation and persistence of our native heritage. Through the story of the world-renowned warrior chief Kamehameha, we'll journey through destiny, power, love, compassion, war, and spirituality. The life of this striking figure in Hawaiian history is a lesson of leadership and unification, dedication and appreciation for our land and people.  Ke ō ʻo Paiʻea aliʻi eō ē!
ABOUT THE PERFORMERS:
Hālau Nā Kīpuʻupuʻu is a traditional Hawaiian dance school that is rooted in the practices of ancient Hawaiʻi, the great Kamehameha family and his famous Kīpuʻupuʻu Warriors. This hālau is anchored in the Hawaiian culture and language while immersed in the traditions and teachings of the Kamohoaliʻi family of Waimea. Hālau Nā Kīpuʻupuʻu is based on the Puʻukapu plains of Waimea, Hawai'i.
The hālau is under the direction of Kumu Hula Micah Kamohoaliʻi. Known for their powerful energy, ʻaihaʻa and emphatic style of chant and dance stemming from Hawaiʻi Island, they are linked to the powerful rains of their homeland and known to bring on a downpour.
Hālau Nā Kīpuʻupuʻu is celebrated for revitalizing many ancient art forms and practices within hula not commonly seen today. They are most famed for revitalizing the art and practices of ancient Kapa within the lines of hula. Cultural leaders within the landscapes they strive to preserve, perpetuate and practice native tradition to honor the akua, the kanaka, and the ʻāina.